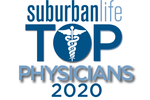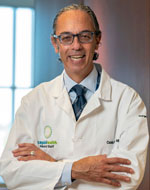 Director, Capital Health Cancer Center
Dr. Cataldo Doria is an internationally renowned surgeon who specializes in the treatment of patients with benign conditions and cancer of the liver, pancreas, and bile duct. Dr. Doria comes to Capital Health from Thomas Jefferson University Hospital in Philadelphia, PA, where he served as the surgical director of the Sidney Kimmel Cancer Center – Jefferson Liver Tumor Center at Jefferson Medical College and director of the Jefferson Transplant Institute.
As director of the Capital Health Cancer Center, Dr. Doria oversees clinical operations including disease specific clinical performance groups, clinical research, and cancer care advancements to ensure widespread access to the best possible patient care and outcomes.
As a hepato-pancreato-biliary surgeon focused on treating benign digestive conditions and cancers in the liver, pancreas and bile duct, Dr. Doria has pioneered new techniques for conditions that were once considered untreatable. He has helped develop and introduce a number of innovative procedures to treat cancer patients that were not previously available, including bloodless liver surgery, liver auto-transplantation and robotic-assisted hepato-pancreato-biliary surgery.
Where traditional liver surgery with a scalpel requires up to 10 units or more of blood, bloodless liver surgery employs an ultrasonic device to suction out liver cells, immediately followed by a probe that uses hot, sterile water to seals the liver's blood vessels upon contact. Surgical and recovery times are significantly reduced and patients are completely recovered within a month.
Liver auto-transplantation is used for patients who have liver cancer that is too extensive to be removed while the liver is in the body. In such cases, Dr. Doria and his team remove the patient's liver, resect the cancer on a table in the operating room, and reimplant the healthy portion of the organ.
Dr. Doria is one of a handful of surgeons in the United States to use the da Vinci® Surgery System, a sophisticated robotic platform designed to expand the surgeon's capabilities, to remove cancer in the liver, pancreas and bile duct through a series of 9 mm holes. Miniaturized, wristed instruments and a high-definition 3D camera are inserted through small incisions. Dr. Doria views a magnified, high-resolution 3D image of the surgical site at the da Vinci® console and his hand movements are translated into precise micro-movements of the da Vinci instruments.
Dr. Doria focuses on a variety of advanced laparoscopic and robotic assisted (using the da Vinci® Surgical System) which require smaller incisions than major, open surgery and less anesthesia, which puts patients at less risk for complications. As a result, patients experience less pain, heal much faster and can resume normal activity within much shorter periods of time.
Dr. Doria is also an immunologist with an interest in artificial organ development as well as in inhibitory pathways of liver cancer growth. His research includes the development of inhibitory pathways for liver cancer growth, immunology of solid organ transplantation, and development of artificial liver devices.
In addition to his cutting-edge clinical work, Dr. Doria has held faculty positions at Thomas Jefferson University Hospital, Temple University College of Science & Technology, IsMETT – UPMC Italy, the Department of Veteran Affairs Medical Center (Pittsburgh, PA), Children's Hospital of Pittsburgh, and the University of Perugia (Italy).
Dr. Doria received his medical degree at University of Perugia School of Medicine, where he also completed his internship and residency. He completed a research fellowship and a clincial fellowship at the Pittsburgh Transplantation Institute, part of the University of Pittsburgh School of Medicine in Pittsburgh, PA. Dr. Doria also completed a clinical fellowship in living donor liver transplantation at the Organ Transplantation Center, part of Asan Medical Center in Seoul, South Korea.
Dr. Doria helped develop the European Medical Division of the University of Pittsburgh Medical Center, which resulted in a cultural and scientific cooperative agreement between the University of Pittsburgh and the University of Palermo - Italy. This partnership led to the development of the Istituto Mediterraneo per i Trapianti e Terapie ad Alta Specializzazione, a facility that serves the entire Mediterranean Basin and specializes in transplantation and highly sophisticated medical therapies.
Dr. Doria has been principal investigator or co-investigator for studies by Novartis, Wyeth, Thomas Jefferson University, Odissey, Merck, and Grifols. His research has appeared in in numerous publications and presentations at local, national, and international meetings; teaching lectures; community programs and grand rounds. He is also reviewer ad-hoc for numerous medical journals.
Dr. Doria is a member of many professional societies and associations, including the American Hepato Pancreato Biliary Association, the Association for Academic Surgery, the Society of University Surgeons, and the American Society of Transplant Surgeons.
Click here for a list of accepted insurances at Capital Health Surgical Group.