Medical Director, Capital Health Metabolic & Weight Loss Center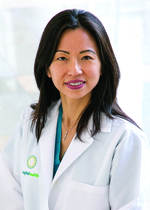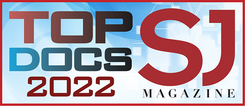 Dr. Jooyeun Chung is a fellowship trained bariatric surgeon who specializes in diagnosis and treatment of metabolic disorders with a focus on minimally invasive gastric bypass, sleeve gastrectomy, placement of lap band and other surgical procedures with potential to successfully affect obesity and diabetes.
Prior to joining Capital Health, Dr. Chung was a surgeon on staff and clinical instructor in surgery at Brigham and Women's Hospital (Harvard Medical School) in Boston, MA.
She completed her fellowship training in hepatobiliary and pancreatic surgery and minimally invasive surgery at Thomas Jefferson University in Philadelphia, where she also completed her internship and residency in general surgery. She earned her medical degree from Pennsylvania State University College of Medicine and is board certified by the American Board of General Surgery.
She is a member of various honorary medical societies, including the American College of Surgeons, the Society of Gastrointestinal and Endoscopic Surgeons and the American Society of Bariatric and Metabolic Surgery. She is also a published author of peer-reviewed papers and abstracts in various national publications.
Click here for a list of accepted insurances at Capital Health Surgical Group.