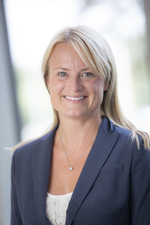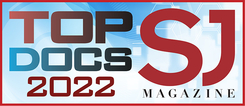 Dr. Christine Lotto is a board certified, fellowship trained general and vascular surgeon. After receiving her medical degree at Jefferson Medical College in Philadelphia, PA, Dr. Lotto completed her general surgery residency at Thomas Jefferson University Hospital in Philadelphia, PA, where she completed a research fellowship in fibrotic diseases, conditions that affect the connective tissues of organs such as aneurysmal diseases (blood vessels), cardiomyopathy (heart) and cystic fibrosis (lungs). She was fellowship trained in vascular and endovascular surgery at Harvard (Brigham and Women's Hospital) in Boston, MA and in advanced aortic endovascular surgery at L'Hȏpital Marie Lannelongue in Paris, France.
Dr. Lotto has published and presented research on vascular surgery and other topics in medical journals and at regional and national conferences. She has won numerous research, teaching, and technical awards. She is part of a group of volunteers who travel to Santa Cruz, Bolivia to perform liver transplantations and complex hepatobiliary surgery.
Click here for a list of accepted insurances at Capital Health Surgical Group.