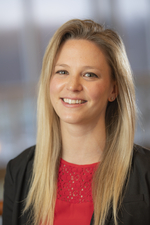 Dr. Jillian Walsh is a fellowship trained vascular surgeon. After receiving her medical degree at the University of Western Ontario in London, Ontario, Canada, Dr. Walsh completed her general surgery residency at Dalhousie University in Halifax, Nova Scotia, Canada. She then pursued fellowship training in vascular surgery at Brigham and Women's Hospital, part of Harvard Medical School, in Boston, Massachusetts. During this time, Dr. Walsh also served as a clinical Instructor for medical students and surgical residents.
Dr. Walsh has published research in peer reviewed journals and participated in vascular surgery research at Brigham and Women's Hospital, as well as thoracic and pediatric surgery research at Dalhousie University in Nova Scotia, Canada. She is a Fellow of the Royal College of Surgeons of Canada.
Click here for a list of accepted insurances at Capital Health Surgical Group.