Click here to view Dr. Johnson's CV/resume.
Click here to view a list of conditions and surgical services provided by Dr. Johnson.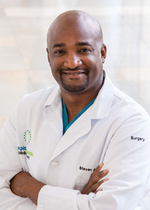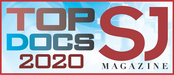 Dr. Steven Johnson is medical director of both the Multi-Specialty Surgical Practice and Surgical Critical Care at Capital Health. In addition to providing state-of-the-art surgical care to critically ill and injured patients at Capital Health, Dr. Johnson is available to both medical and surgical colleagues alike for immediate consultation on complex or unusual general surgical and trauma cases. He is also available to assist other sub specialists in acute emergency situations that may arise in the operating room, emergency room, ICU, inpatient or outpatient setting (e.g. pelvic bleeding intraop for OB/GYN, massive hemorrhage during vascular emergencies, the outpatient acute abdomen, multisystem trauma, etc.).
Dr. Johnson received his medical degree from Thomas Jefferson University's Jefferson Medical College in Philadelphia. His internship and residency in general surgery were completed at Thomas Jefferson University Hospital. He completed his fellowship training in trauma and surgical critical care at the R. Adams Cowley Shock Trauma Center, University of Maryland, in Baltimore. Dr. Johnson served as Instructor in Surgery in the Department of Surgery at Christiana Care Health Systems in Newark, Del., prior to becoming Clinical Assistant Professor of Surgery at Jefferson Medical College, Philadelphia. Also at Christiana Care Health Systems, he served as Associate Program Director for the General Surgery Residency Program and Associate Chief of Trauma and Acute Care Surgery. During his tenure at Christiana Care Health Systems, he was also the Director for Undergraduate Medical Education, overseeing the education curriculum and all medical students rotating primarily from Jefferson Medical College, Philadelphia College of Osteopathic Medicine, and guest rotating students from a number of other institutions. He also served on a variety of academic committees at Christiana Hospital including Chair of the Faculty Affairs Subcommittee and Co-chair of the Trauma Executive Performance Improvement Committee.
Dr. Johnson has earned specialty certification as an Advanced Trauma Life Support (ATLS) instructor, Fundamentals of Critical Care Support (FCCS) course instructor, Advanced Trauma Operative Management (ATOM) instructor and ASSET (Advanced Surgical Skills for Exposure in Trauma) course instructor. He also holds specialty certification in Advanced Cardiac Life Support (ACLS) and Pediatric Advanced Life support (PALS). He is double board certified by the American Board of Surgery in General Surgery and Surgical Critical Care. 
Among his many awards and honors, Dr. Johnson was named Outstanding Teaching Resident by Thomas Jefferson University Hospital where he was also named Administrative Chief Surgical Resident. He received the Aurelia Rodriguez, MD, Outstanding Trauma Fellow and Teaching Award from the University of Maryland and a Shock Trauma Hero Commendation, from the world-class R. Adams Cowley Shock Trauma Center, University of Maryland and its Physician-in-Chief Dr. Thomas Scalea. Dr. Johnson was named 2008 Young Surgeon of the Year by the Delaware Chapter of the American College of Surgeons and received the Leon A. Peris Memorial Faculty Teaching Award from Jefferson Medical College. In 2010, he received an Outstanding Contribution Award from Philadelphia College of Osteopathic Medicine. He was named Trauma Attending Surgeon of the Year in 2005 and again in 2010 by Christiana Hospital. Additionally, he has been named Physician Ambassador for the Surgical ICU. Dr. Johnson also received a Delaware Haitian Disaster Medical Relief Team Commendation from the Rotary Club International and Senator Tom Carper of Delaware. Dr. Johnson is a member of the Society of Critical Care Medicine, the Society of Black Academic Surgeons, the American College of Surgeons, and the Eastern Association for the Surgery of Trauma where he served on the Committee for Careers in Trauma and the Task Force for Research Related Issues. He is a member of the Association of Program Directors in Surgery. He served on the Board of Directors of the Greater Wilmington Boys and Girls Club and is a current member of the Delaware Medical Disaster Relief Team. He now serves as Vice-President for Visions for Haiti (a non-profit organization).
In addition to being extensively published in professional journals, Dr. Johnson is a frequently invited lecturer on a variety of general surgery, critical care and trauma-related topics and has lectured and moderated academic sessions on the local, regional, national and international level.
Click here for a list of accepted insurances at Capital Health Surgical Group.