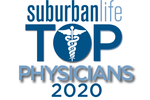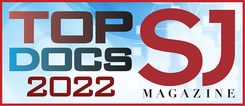 Director, Neurosurgery and Neuro Intervention
Director, Center for Spinal Disorders and Spinal Oncology
A board certified neurosurgeon specializing in minimally invasive spine surgery, Dr. Buono treats patients dealing with the full spectrum of spine conditions including degenerative diseases, vascular disorders, spinal injury, spinal tumors, and infections of the spine. 
Dr. Buono joined the Capital Institute for Neurosciences, part of Capital Health, from Texarkana, Texas where he was in private practice and was on staff at Christus St. Michael Hospital and Christus St. Michael Rehabilitation, Wadley Regional Medical Center, and Health South Rehabilitation Center. 
Dr. Buono is originally from New Jersey, and received his bachelor's degree in neurobiology from Rutgers University. He then went on to receive his medical degree at Jefferson Medical College and completed his neurosurgical residency at Thomas Jefferson University Hospital. 
A fellow of the American College of Surgeons, Dr. Buono has authored numerous book chapters and publications focusing on congenital intraspinal anomalies, technical considerations of stereotactic frames, and cardiomyopathy. 
Dr. Buono performs traditional and newer minimally invasive approaches to spine surgery. This includes performing axial lumbar interbody fusion and direct lateral interbody fusion, minimally invasive alternatives to traditional fusion procedures. His use of minimally invasive approaches means his patients spend less time in the operating room and recover more quickly. 
Dr. Buono is a member of the American Academy of Neurosurgeons, the Pennsylvania Neurosurgical Society, the American Academy of Neurology, and the Society for Neuroscience.
Click here for a list of accepted insurances at the Capital Institute for Neurosciences.