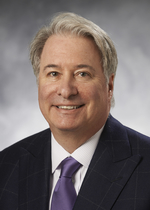 Vice Chairman, Capital Health Hospital Board of Directors
Vice Chairman, Capital Healthcare, Inc. Board of Trustees
Joshua Markowitz is the sole member of the law firm of Markowitz Law Firm, LLC. Mr. Markowitz began his legal career as law clerk to the Honorable Clarkson S. Fisher, Chief Judge of the United States District Court of New Jersey and, thereafter, served as an assistant federal public defender. Throughout his career, he has served as chief counsel to numerous county and municipal boards. As chief counsel to the Mercer County Board of Social Services, Mr. Markowitz has witnessed the many legal issues experienced by the financially, physically, and mentally disadvantaged.
Joshua Markowitz's legal practice focused primarily on federal criminal law, personal injury matters, and corporate acquisitions. Markowitz has also served as a federal court-appointed trustee in liquidating Chapter 11 bankruptcies and as a court-appointed receiver in Federal District Court asset liquidation cases.
In addition to his law profession, he is president of Kerns Manufacturing Corp., chairman of Vaso Medical, and president of Life Sciences.
Mr. Markowitz is married to Stacey Jingoli Markowitz and has a 23-year old daughter, Jessica.