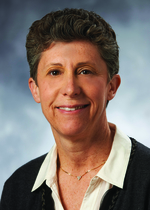 Secretary, Capital Health Hospital Board of Directors
Director, Neonatal Intensive Care
Capital Health
Dr. Randi Axelrod is the director of the Level III Neonatal Intensive Care Unit (NICU) at Capital Health Medical Center – Hopewell. She has also served as director of Neonatology for Pediatrix Medical Group, Inc. since 1998 and has been a practicing neonatologist with the group since 1993.
Dr. Axelrod was an elected officer for the Capital Health Medical Staff from 2007-2012 and is currently on the Capital Health System Hospital Board of Directors. She also served as a member of the CMO Search Committee. Dr. Axelrod has served on the Professional Practice Committee from its inception and took over as chair of the PPC in 2018. She chairs the Neonatal PI Committee and co-chairs the March of Dimes NICU Family Support Advisory Committee. From 1998 to 2002, Dr. Axelrod served as chairman of the Capital Health Department of Pediatrics and was a member of the Medical Executive Committee from 1997-2012 as both the chairman of the Department of Pediatrics and the Treasurer/Secretary of the Capital Health Medical Staff. Dr. Axelrod rejoined the Medical Executive Committee in 2017 as chairman of the Professional Practice Committee.
Dr. Axelrod earned her B.A. in microbiology from the University of Pennsylvania in Philadelphia, PA. She received her medical degree from Mt. Sinai School of Medicine in New York City, NY and completed her post-graduate residency at St. Christopher's Hospital for Children in Philadelphia, PA. She completed her fellowship in neonatal-perinatal medicine at Temple University School of Medicine/St. Christopher's Hospital for Children.
Dr. Axelrod is board certified in pediatrics and neonatal-perinatal medicine by the American Board of Pediatrics.