A message from the Program Director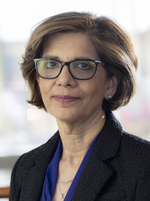 Welcome to the Capital Health Internal Medicine Residency website!
The Internal Medicine Residency Program at Capital Health is an ACGME-accredited three-year categorical program dating back to 1974. We began with 27 residents and have increased our resident complement periodically over the past 13 years with ACGME approval to 60 residents as of August 2019.
Our community hospital program is structured to provide well-rounded training in a culturally diverse environment, preparing our trainees to pursue sub-specialty training or careers in general internal medicine. The program is organized to provide high quality training to talented and motivated residents. We provide a balance of inpatient and ambulatory experiences in general internal medicine and its subspecialties. Our Medical Intensive Care Unit is run by the residents under the supervision of Board Certified Critical Care Intensivists who are available 24/7 for support. Residents learn how to manage our most complex patients in this setting.
Residents are encouraged to engage in scholarly activities and are mentored by faculty members in submission of their scholarly work. We are proud that each year our residents present at national, regional and local conferences with support from Capital Health. This contributes to the high level of success our graduates have in obtaining fellowships.
Our residents are actively engaged in quality and safety initiatives at Capital Health and participate in institutional committees, preparing them to become the quality and safety physician leaders of the future.
Our faculty cultivates an environment of integrity, compassion, excellence and teamwork. We conduct patient-centered rounds where residents are encouraged to ask meaningful questions and develop and refine critical thinking skills. The faculty also has an "open-door" policy that promotes one-to-one communication with residents. Each resident is assigned a "faculty advisor" that they have regular recurring meetings with to discuss any challenges encountered during training – and of course any successes!
Capital Health and the Internal Medicine Residency Program are dedicated to the well-being of our trainees and faculty physicians. Well-being focus includes sharing resources, provision of benefits, and engagement in activities to promote joy and meaning in their daily activities.
Capital Health is a DNV GL - Healthcare-accredited two-hospital system with Magnet® designation for nursing care. In addition, Capital Health has numerous other Joint Commission certifications, such as an Advanced Comprehensive Stroke Center. At Capital Health Regional Medical Center, we are also a state-designated level II trauma center and a Joint Commission-certified Advanced Comprehensive Stroke Center. Learn more about our innovative programs at www.capitalhealth.org.
After you review our website, I hope you will contact us for any additional questions you may have.
Click here for the latest news and updates from the Internal Medicine Residency.
I wish you the best in this exciting journey in becoming an astute internist and physician leader of tomorrow. I look forward to meeting with you upon your visit to Capital Health – even if at first it might be virtual!
Sincerely,
Saba A. Hasan, MD, MACP