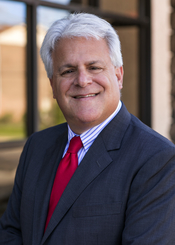 As the designated institutional official at Capital Health, I wish to welcome you and let you know that we are honored that you are interested in advancing your academic medical career at our hospitals. Located in central New Jersey and eastern Pennsylvania, Capital Health is the largest teaching system in our region with more than 500 licensed beds. Our focus is on providing an excellent learning and living experience for our residents and a "family feel" environment where we hope you will want to also spend your professional career!
Capital Health is a two-hospital health system comprising Capital Health Regional Medical Center in Trenton and Capital Health Medical Center – Hopewell in suburban Mercer County. In addition, our Capital Health Medical Group has more than 500 physicians and affiliated health professionals in primary care and specialties located throughout the region. Academics occur primarily in our New Jersey-based hospitals and all Capital Health Medical Group offices.
Capital Health has been committed to graduate medical education for nearly 50 years with a well-respected, recently expanded, 60-person Internal Medicine Residency Program. During the past few years, we committed to becoming an academic center with the addition of an 18-person Family Medicine Residency Program and 18-person Emergency Medicine Residency Program, both commencing in July 2021. We have plans to add more programs over the next few years with a goal of having nearly 150 residents and fellows in multiple areas of medical education. We are a core teaching affiliate of the Rowan University School of Osteopathic Medicine with many third- and fourth-year students spending core and elective rotations at Capital Health. We also welcome students from Drexel University College of Medicine, Philadelphia College of Osteopathic Medicine, and many physician assistant programs.
As you can see, Capital Health is a vibrant educational system with a varied mix of patients, daily lectures, opportunities for research, community medical rotations and collaboration with hundreds of skilled, well-trained faculty who love to teach.
Located between New York, Philadelphia, the New Jersey shore and the Pocono Mountains, we are in a great location for off-hour relaxation and family activities. The cost of living is reasonable and our generous compensation package makes training at Capital Health high on the list of many applicants. We look forward to meeting you soon!
Sincerely,
Robert J. Remstein, DO, MBA, FACP
Designated Institutional Official
Chief Academic Officer
Medical Director, Capital Health Primary Care – Newtown