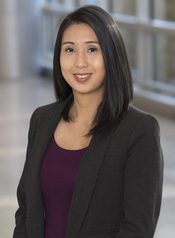 Welcome to the Capital Health Family Medicine Residency website! As the only Family Medicine residency in Mercer County, we serve the greater Trenton community, while maintaining proximity to major airports, New York City, Philadelphia, and the Jersey Shore. We are a 6-6-6 ACGME accredited family medicine residency established to train independent, comprehensive family physicians. Our first class of residents will be graduating in June 2024. We strike a balance between extraordinary resident education, abundant clinical experience, and high-quality patient care. Our faculty is dedicated to providing safe and excellent care while giving residents appropriate independence and earned autonomy.
It is an extraordinary time to be in the field, and the Capital Health Family Medicine Residency program is keeping pace with the constantly changing landscape of health care with innovation in patient care and education delivery.
Thank you for your interest in our program! Choosing a residency can be an exciting and simultaneously daunting process, but we are here to assist you! So, peruse our website to learn more about the diverse experiences that Capital Health offers. Please contact us if you have any questions. We look forward to hearing from you!
Marissa Stabile, DO
Program Director