A message from the Program Director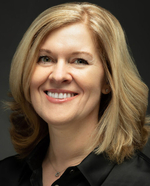 Welcome to the Capital Health Transitional Year Website!
Capital Health has a long-standing tradition of commitment to Graduate Medical Education. We recently expanded our Internal Medicine Residency to a complement of 60 residents and started two new ACGME-approved programs in Family and Emergency Medicine. As a part of this strategic mission to provide high quality education to our learners, we are proud to offer our Transitional Year Program.
Our Transitional Year program is ACGME-accredited and approved for thirteen residents. The program functions under the umbrella of our Internal Medicine Residency Program.
Capital Health, located in Mercer County, New Jersey, is a two-hospital system in both urban and suburban locations, totaling 458 beds. We have a full range of medical specialties, including gastroenterology, nephrology, neurology, and oncology. Additionally, we have a large regional ambulatory network that cares for more than 130,000 patients per year. Transitional Year residents receive their educational experiences together with Internal Medicine residents on inpatient medical units, with a focus on team approach to patient-centered care. Our Hopewell campus will be the main teaching site with some internal medicine rotations at Capital Health Regional Medical Center in Trenton.
The goal of the Transitional Year Program is to provide comprehensive foundational experience, maintain diversity and promote self-care behaviors and scholarship to prepare residents for their advanced training programs.
Thank you for your interest in our program. Please reach out with questions or clarification. We are excited about our Transitional Year Program and look forward to hearing from you.
Ekaterina Vypritskaya, MD, FACP