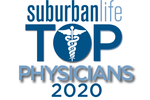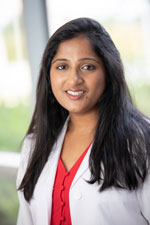 Dr. Prachi Thanawala is board certified in echocardiography, cardiology, and internal medicine. She was fellowship trained in cardiology at Robert Wood Johnson University Hospital in New Brunswick, New Jersey and completed her internal medicine residency at Thomas Jefferson University Hospital in Philadelphia, Pennsylvania. Dr. Thanawala received her medical degree from Drexel University College of Medicine in Philadelphia, Pennsylvania.
Before joining Capital Health, Dr. Thanawala was a practicing cardiologist in Staten Island, New York. She has participated in research at Harvard Medical School/Massachusetts Institute of Technology, Drexel University, and Thomas Jefferson University Hospital and presented research at a number of medical conferences. Dr. Thanawala is fluent in English, Gujarati, and Hindi.
Click here for a list of accepted insurances at Capital Health Cardiology Specialists – Hopewell.