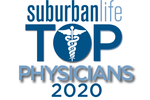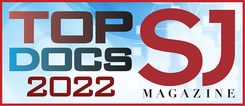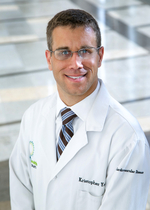 Dr. Kristopher Young is medical director of the Cardiac Rehabilitation Center, located at Capital Health Medical Center - Hopewell. In 2013, Dr. Young helped establish the first accredited Chest Pain Center in the region at Capital Health, which manages heart attacks with increased speed, resulting in quicker, and more complete, recovery for patients. In his current role, he oversees Capital Health's Cardiac Rehabilitation Center, which provides individually prescribed education and exercise for people with heart disease who are recovering from a heart-related illness, surgery or other treatment procedures.
He received his medical degree from Philadelphia College of Osteopathic Medicine and completed his residency and internship in internal medicine at St. Luke's Hospital of Bethlehem, PA. He completed his fellowship training in cardiovascular disease and level III echocardiography at Deborah Heart and Lung Center in Browns Mills, NJ. He is board certified in cardiology, echocardiography, and nuclear cardiology.
Dr. Young also lives a heart-healthy lifestyle as an avid skier and cyclist. He, his wife and three children reside in Pennington, NJ.
Click here for a list of accepted insurances at Capital Health Cardiology Specialists – Hopewell.