A Message from Our Leaders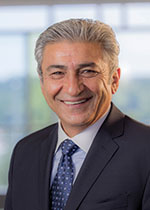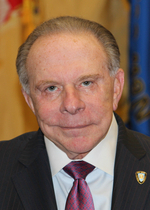 In our combined six decades leading this extraordinary organization, we have learned one simple truth: In every community where Capital Health has opened hospitals and healthcare facilities, our model of providing exceptional, compassionate, patient-centered care has rapidly made us the preferred-choice healthcare provider.
We are proud of that. But we also recognize that patients' needs are constantly evolving, and that thousands of people who live in or adjacent to Mercer County do not have convenient access to Capital Health facilities.
We must address those needs. We are embarking on the Campaign for Capital Health motivated by our determination to bring our brand of care to as many people in our region as possible.
We do so with the confidence of an organization that has already seen what we can achieve in collaboration with our partners. We have the solid foundation that only a history of being true to one's values, thoughtful in one's planning, wise in one's investments, and loyal to one's community can provide. What we need now is you.
We invite you to read about the Campaign's four strategic initiatives to broaden access to world-class care — and please join us.
Sincerely yours,

Samuel J. Plumeri, Jr.
Chairman, Board of Trustees
 
 

Al Maghazehe, PhD, FACHE
President and Chief Executive Officer