Make a Big Impact With a Future Gift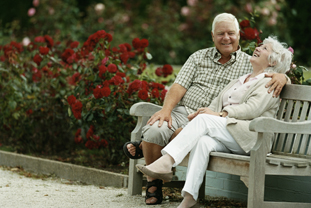 When you include Capital Health in your estate plan, your generosity provides progressive, quality patient care by exceptional physicians, nurses, and staff. Thank you for ensuring that Capital Health can improve the health and well-being of those we serve well into the future.
What is Planned Giving?
Planned Giving is a process of charitable, legal, financial, and tax planning to benefit your philanthropy both today and into the future. The most common planned gift is a simple will, to instruct for all or part of your estate to support Capital Health. But there are other ways described below, which incorporate creative methods to provide you with income or make a tax-wise estate decision for others.
The Phillips Witte Society
The Phillips Witte Society is named in honor of the visionary physician-leaders – DR. W.W.I. Phillips and Dr. Eugene Witte – who founded Capital Health's original Trenton hospitals. The Phillips Witte Society honors those who have made a commitment – from the modest to the magnificent – through a planned gift to Capital Health.
Being a member of The Phillips Witte Society exhibits your understanding, to provide the means necessary, to continue the excellence of care at Capital Health. For this kind act, Capital Health will offer Phillips Witte Society members special recognition through publications and special events.
Ways to make a planned gift: