The Maternity Services at Capital Health Medical Center - Hopewell make up the most complete maternity facility in the area. We want to make your baby's first day ever, your best day ever, with private, resort-inspired rooms, a Neonatal Intensive Care Unit and leading doctors.
Click here to register for our virtual maternity tour.
Click here for a list of all childbirth and parent education classes offered at Capital Health and to register online.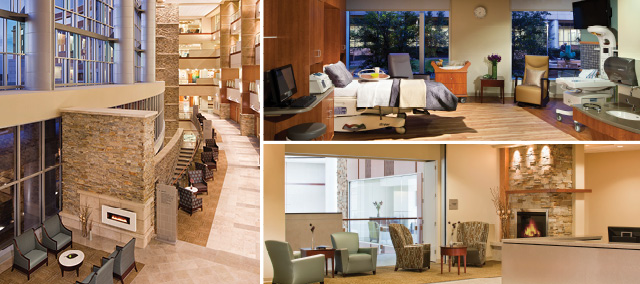 From routine deliveries to high-risk needs, our maternity services at the Josephine Plumeri Birthing Center at Capital Health Medical Center - Hopewell  provide a full range of prenatal, obstetrical, postpartum, and neonatal care options to make sure your new family has the greatest chance for a healthy beginning.
Our Regional Perinatal Center at Capital Health Medical Center - Hopewell provides neonatal care, including Mercer County's only Level III Neonatal Intensive Care Unit for at-risk births.
We are the only health care provider in the region to have in-house coverage by obstetricians, midwives, neonatologists, perinatologists, and anesthesiologists 24 hours a day, seven days a week. Plus, we were chosen as New Jersey's first site to house the March of Dimes Family Support program. The program provides information and emotional support to families of critically ill newborns being cared for in our neonatal intensive care unit.
Also, our comprehensive Childbirth and Parent Education Program can help you prepare to be the best parent possible by teaching you about the process of birth and how to care for your infant.
There's really only one choice for a hospital that meets all of your needs - Capital Health.