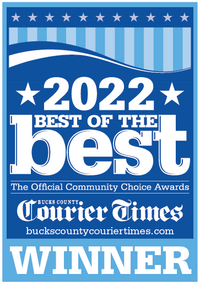 Capital Health OB/GYN is a comprehensive women's health practice with seven locations throughout the region, made up of a team of trusted providers who have been providing obstetric and gynecologic care for women in Mercer, Burlington and Bucks counties for more than 30 years.
Capital Health OB/GYN provides a full range of services for women, including annual health exams, prenatal care, genetic screening, open and minimally invasive/robotic-assisted surgery (using the da Vinci surgical system), and minor surgical services.
Our practice is part of the growing network of primary and specialty care providers at Capital Health Medical Group when and if you need them. Our board certified and fellowship trained specialists offer care and surgical procedures at the state-of-the-art Capital Health Medical Center – Hopewell in Pennington, NJ.
Our offices accept most insurances.
Locations
Capital Health OB/GYN – Bordentown
100 K Johnson Boulevard N, Suite 102
Bordentown, NJ 08505
609-537-7200 | capitalhealthobgyn.org/bordentown
Capital Health OB/GYN – Browns Mills
6 Earlin Avenue, Suite 290
Browns Mills, NJ 08015
609-537-7200 | capitalhealthobgyn.org/brownsmills
Capital Health OB/GYN – Hamilton
1401 Whitehorse-Mercerville Road, Suite 212
Hamilton, NJ 08619
609-537-7200 | capitalhealthobgyn.org/hamilton
Capital Health OB/GYN – Langhorne
540 North Woodbourne Road
Langhorne, PA 19047
215-750-7771 | capitalhealthobgyn.org/langhorne
Capital Health OB/GYN – Lawrenceville
123 Franklin Corner Road, Suite 214
Lawrenceville, NJ 08648
609-537-7200 | capitalhealthobgyn.org/lawrenceville
Capital Health OB/GYN – Trenton
433 Bellevue Avenue
Trenton, NJ 08618
609-394-4111 | capitalhealthobgyn.org/trenton
Capital Health OB/GYN – Yardley
1690 Big Oak Road, 2nd Floor
Yardley, PA 19067
215-750-7771 | capitalhealthobgyn.org/yardley