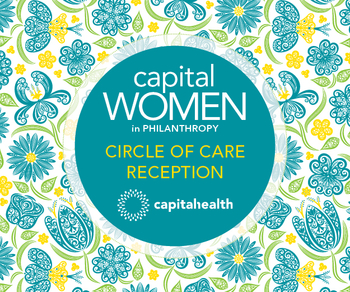 Capital Women in Philanthropy (CWP) hosted the annual Circle of Care Reception on Tuesday, May 16, 2023. This year's reception celebrated the extraordinary achievements of the 2022 grantees, highlighting programs and initiatives supported by grant dollars made possible by CWP, and offered congratulations to the 2023 grantees.
Since 2007, Capital Women in Philanthropy's annual grant program has combined invaluable resources, knowledge and skills to award more than $700,000 to 139 deserving projects seeding or advancing initiatives that have a distinct focus on the health and well-being of patients, their families, caregivers and our community.
If you would like additional information about Capital Women in Philanthropy or are interested in becoming a member of this dedicated and invested group, please contact the Foundation Office at 609-303-4121 or email [email protected].
Click here for a list of 2022 grant recipients.
Click here for a list of 2023 grant recipients.