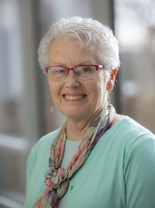 After graduating from the University of Maryland School of Nursing in 1974, Janet obtained her Nurse Practitioner Certification in 1976 from Capital University in Bexley, Ohio.
After first qualifying as a nurse practitioner, Janet provided medical care to the medically underserved in rural Appalachia where many women had no access to prenatal or well-baby care. This experience proved a catalyst for Janet and informs the well woman gynecological care she provides today.
Despite being born in Kansas, Janet has lived the majority of her life on the East Coast. She has been married for 41 years to her husband who works as a fire protection engineer. They met while both students at the University of Maryland and have two children who still live nearby.
In her free time, she is an American Kennel Club agility judge and teaches agility classes for dogs and their owners at Bucks Mercer Agility Partners.
Click here for a list of accepted insurances at Capital Health OB/GYN - Hamilton.