Dr. Adison Weseloh, a fellowship trained interventional spine and musculoskeletal medicine specialist, recently joined the Center for Pain Management at Capital Institute for Neurosciences. Dr. Weseloh and other providers at the Center focus on managing pain that originates with nerve damage or disease, trauma or injuries, cancer, headaches, musculoskeletal pain, head and facial pain, and back pain. The Center's office is located at 680 Middletown Boulevard, Suite 201 in Langhorne, Pennsylvania.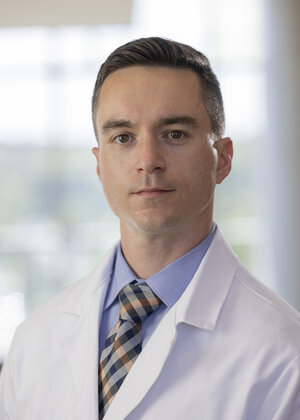 Dr. Weseloh received his medical degree at the University of South Florida College of Medicine and completed his residency in physical medicine and rehabilitation at the University of Pennsylvania, where he also completed fellowship training in interventional spine and musculoskeletal medicine. His training includes diagnosing and interventional (non-surgical) treatment of musculoskeletal and spine conditions using ultrasound and fluoroscopically-guided injections. Dr. Weseloh also supports patients with alternative and holistic treatments and helps them better understand their conditions to facilitate ways to help their bodies heal. He is board certified in physical medicine and rehabilitation.
"People who need our services are referred to our Center for Pain Management from a wide range of disciplines, so it is important for us to provide each patient with an accurate diagnosis and a treatment plan that is tailored to their unique situation," said Dr. Jorge Alvarez, director of Interventional Pain Management at Capital Health's Center for Pain Management. "Dr. Weseloh's training and thoughtful approach reassures patients that they are receiving the best possible care to manage their pain and maintain their normal daily routines."
"Capital Institute for Neurosciences is known for providing the most advanced neurological services in this region," said Dr. Weseloh. "I'm excited to be a part of the Pain Management team and contribute to the outstanding care that patients and referring clinicians in Mercer/Bucks communities have come to expect from Capital Health."
Before joining Capital Health, Dr. Weseloh served as director of the University of Pennsylvania's Physical Medicine and Rehabilitation Prosthetics & Orthotics course and presented research at national and international medical conferences. He is a member of many professional medical organizations, including the American Society of Interventional Pain Physicians, the Spine Intervention Society, and the American Association of Neuromuscular & Electrodiagnostic Medicine.
 
Capital Health's Center for Pain Management is part of Capital Institute for Neurosciences, which provides the most advanced neuroscience care and treatments for conditions such as stroke, aneurysms, vascular malformations, carotid artery disease, cerebrovascular disorders, brain tumors, brain and spine trauma, and complex spine care. Surgical services include neuroendovascular surgery, neurovascular surgery, microsurgery, brain tumor and skull base surgery, as well as advanced spine surgery. Capital Health's Stroke and Cerebrovascular Center also operates a Mobile Stroke Unit, the first unit of its kind to go live in New Jersey and the Delaware Valley.
To schedule an appointment with Dr. Weseloh, call 267.802.1002 or visit capitalneuro.org for more information.