Capital Health recently elected five members to the Corporate Board of Trustees for Capital Healthcare, Inc., (the Honorable Carmen M. García, the Reverend John R. Taylor and Dr. Shirnett Williamson) and the Capital Health Hospital Board of Directors (Dr. Paul Codjoe and Dr. Dominick Eboli).

"Election to the board is an important responsibility, as its members work together to develop a broad vision of how to best serve our community, whether it's improvements to infrastructure and staff or initiatives that address the overall health and wellbeing of the patents we serve," said Samuel J. Plumeri, Jr., chairman of the Capital Healthcare, Inc. Board of Trustees. "We are pleased to welcome five new members to our board, each of whom provides exceptional leadership qualities and unique experiences that will help guide us as we continue to advance Capital Health as the leading health care provider in the region." 
Corporate Board of Trustees for Capital Healthcare Inc.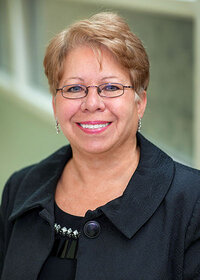 Carmen M. García was a gubernatorial appointee to the New Jersey State Parole Board, serving as an associate board member for 14 years. García is a former Chief Judge of the Municipal Court for the Capital City of Trenton in New Jersey. She was the first Hispanic appointed to the bench in Mercer County and the second Latina ever appointed to the bench in the State of New Jersey. During her tenure through the administrations of various New Jersey governors, García served as vice-chair of the Decision Making Processes and Procedures Committee, an active member of the Legislative and Regulatory Affairs Committee, and as the executive branch representative on the State Council of the Interstate Commission for Juveniles. She previously served Capital Health as secretary of the Capital Health Hospital Board of Directors.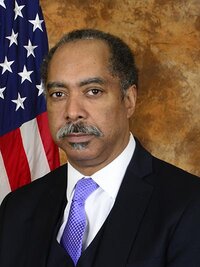 Rev. John Taylor has been the pastor of Friendship Baptist Church in Trenton, New Jersey since 2009. He is president of the Trenton Capital City Community Coalition (CCCC) and is a board member at the Old Barracks Museum in Trenton. Rev. Taylor serves with the Interfaith Advisory Council for the State of New Jersey and is a certified counselor of Marriage Savers, Inc. He also received training in Church Management and Tax Financial Services (Clergy, Tax & Law). Taylor is a member of the Coalition for a New Community, the Covenant Partner's Association of Trenton, the Interdenominational Ministerial Alliance of NJ, the Middlesex Central Baptist Association of NJ, Inc., and Faith In New Jersey. Rev. Taylor is also the chaplain for the New Jersey State Police.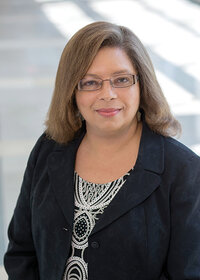 Dr. Shirnett Williamson is the medical director of Radiation Oncology Services at Capital Health, overseeing radiation oncology, CyberKnife, and brachytherapy.  She is a former president of the American Cancer Society Board of Managers for Mercer County and the current chair of the Cancer Committee at Capital Health. She has served as a clinical assistant professor of Radiation Oncology at the University of Pennsylvania School of Medicine and helped develop the Department of Radiation Oncology at the Charlotte Kimelman Cancer Institute in the U.S. Virgin Islands. 
Capital Health Hospital Board of Directors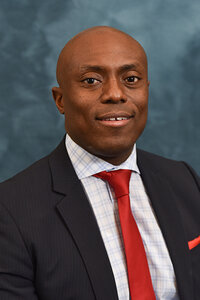 Dr. Paul Codjoe is a board certified, fellowship trained orthopaedic surgeon with Mercer-Bucks Orthopaedics. Dr. Codjoe was born in Accra, Ghana and came to the United States in 1989. Following his undergraduate degree from Rutgers University in New Brunswick, New Jersey, he received his medical degree from Robert Wood Johnson Medical School in New Brunswick. After completing his internship in general surgery and an orthopaedic surgery residency at Temple University Hospital, Dr. Codjoe was fellowship trained in sports medicine at the Hughston Clinic in Columbus, Georgia, where he focused on arthroscopic surgery and minimally invasive joint reconstructive procedures of the knee and shoulder. Dr. Codjoe specializes in sports medicine and shoulder and knee surgeries. He is also a member of many orthopaedic organizations, including the American Academy of Orthopaedic Surgeons, the American Orthopaedic Society for Sports Medicine, the New Jersey Orthopaedic Society, and Pennsylvania Orthopaedic Society.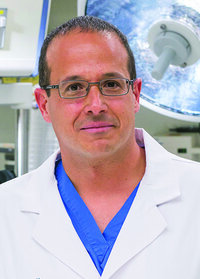 Dr. Dominick Eboli was named medical director of the Bristol Myers Squibb Trauma Center at Capital Health Regional Medical Center in 2017 after serving as associate director since 2006. He has been an attending surgeon in general surgery, trauma, and surgical critical care at Capital Health since July 2000. Dr. Eboli is double board certified by the American Board of Surgery in general surgery and surgical critical care.  He is a fellow to the American College of Surgeons and a member of the New Jersey Chapter of the American College of Surgeons, Eastern Association for Surgery of Trauma, the Society of Critical Care Medicine of New Jersey, and a member of the State Trauma Advance Council. As chair of the Department of Surgery at Capital Health, he also sits on the Trauma Performance Improvement, Trauma Program Operational Process Performance, and Patient Safety committees.
A five-time Magnet®-recognized health system for nursing excellence, Capital Health serves as a Level II regional trauma center, comprehensive stroke center, regional perinatal center (including a Level III NICU), and emergency mental health screening center. Capital Health Medical Center – Hopewell also offers the region's first and most experienced Pediatric Emergency Department and New Jersey's first Autism-Friendly Pediatric Emergency Department. Capital Health is also home to innovative programs such as Capital Institute for Neurosciences; a nationally accredited Center for Comprehensive Breast Care; Center for Digestive Health; Marjorie G. Ernest Joint Replacement Center of Excellence; an award-winning Cancer Center; and a growing Heart & Vascular Institute, which includes the region's first accredited Chest Pain Center.  To learn more, visit capitalhealth.org.