Orthopaedic surgeries are performed at Capital Health Medical Center – Hopewell. Through the generosity of Marjorie G. Ernest, in recognition of her father (a prominent orthopaedic surgeon in the region), Capital Health has a state-of-the-art inpatient unit for your care as well as some of the most advanced surgical equipment available.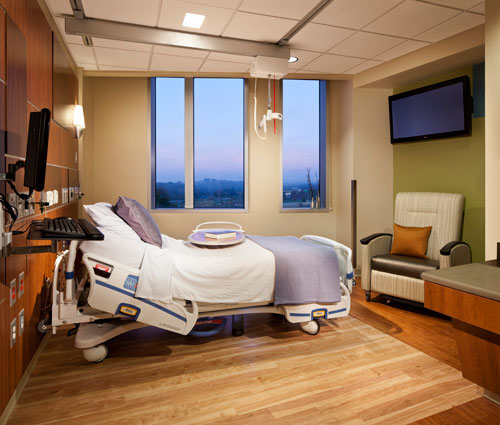 The nurses who staff our Marjorie G. Ernest Joint Replacement Center of Excellence (a 36-bed, all private orthopaedic unit) are specially trained Magnet orthopaedic nurses. All rooms are designed to promote healing, which means that not only do we offer hotel-like amenities such as room service and a concierge but also subtle design elements that provide a safe haven for patients to heal. Some of these elements include:
The exact same configuration as every other room in order to promote safety and efficiency among physicians and staff
The head of the bed on an angled wall with the patient facing exterior windows for a view of Hopewell's natural aesthetic
Beds that are viewable from the doorway making it easier for nurses and staff to monitor patients without disturbing them
A bathroom in each room on the same wall as the bed so patients can use the wall to steady themselves to prevent falls.
Our orthopaedic-trained physical therapists and occupational therapists work with patients on their rehabilitation during their stay in the hospital. In addition, Capital Health offers extensive outpatient rehabilitation services conveniently located on the Hopewell campus. Read more about our Orthopaedic Rehabilitation program.