Magnetic Resonance Imaging (MRI) is a test that uses a magnetic field and pulses of radio wave energy to make pictures of organs and structures inside the body.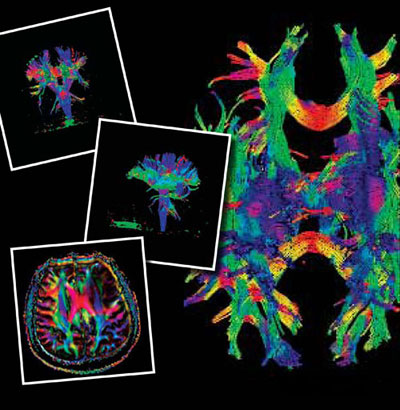 MRI provides good contrast between the different soft tissues of the body, which makes it especially useful in imaging the brain, muscles, the heart, and cancers compared with other medical imaging techniques such as computed tomography (CT) or X-rays. Unlike CT scans or traditional X-rays, MRI does not use ionizing radiation.
Capital Health MRI units are state-of-the-art machines with the largest bore (tube diameter) on the market. This large bore reduces anxiety and stress allowing for more comfort and reduced need for sedation and/or relaxation medication.
Capital Health has four MRI machines: one 1.5 Tesla and one 3 Tesla unit at Capital Health Medical Center - Hopewell and two 1.5 Tesla units at Capital Health Regional Medical Center (RMC).
Tesla is the unit of magnetic field strength. The higher the Tesla numbers the stronger the magnetic field strength.
Capital Health offers the following MRI procedures:
Brain
Abdominal - (All specific organs within the abdominal cavity)
Extremities
Facial
fMRI - (Functional MRI)
MRA
MRV
Perfusion
Shoulder
Spectroscopy
Spine
If you do not see your specific exam listed, please call our Radiology Department at either Hopewell or RMC; we can accommodate most MRI orders.