Save the Date – 2019 Hope is in the Bag – Oct. 4 to Oct. 19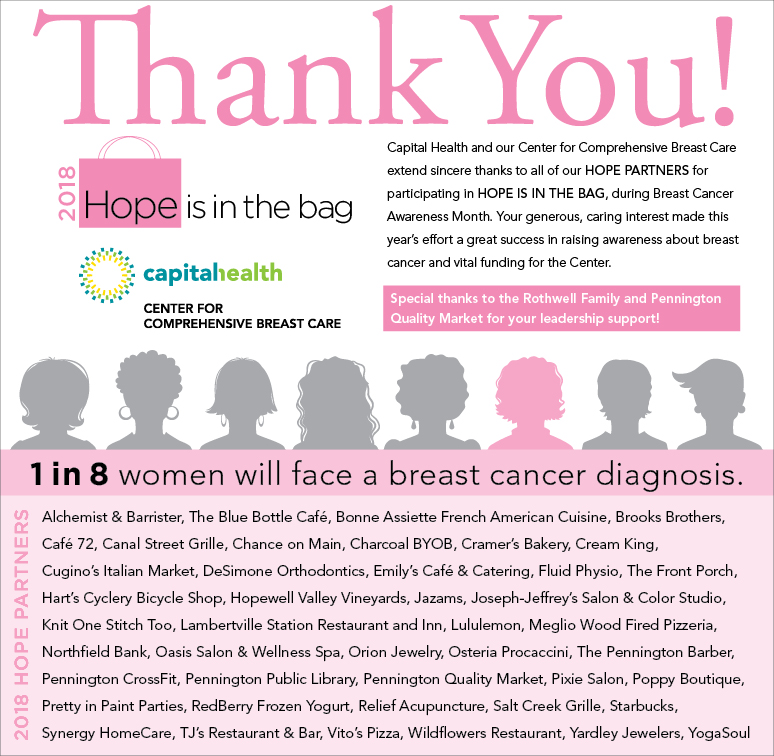 Join a unique two-week shopping and dining event to raise awareness about breast cancer that affects one out of eight women, and educate women on the importance of early detection. Funds raised through Hope is in the Bag will enhance services that support women cared for at Capital Health's Center for Comprehensive Breast Care. Be a part of something that means so much to women in our community and visit local businesses who are participating in Hope is in the Bag.
For more information to support Hope is in the Bag, call 609-303-4121. You can also "like" us on the Capital Health Facebook page for updates delivered directly to your newsfeed.