Robbinsville Resident Feels Better Than Ever After Capital Health Cardiac Rehab
On a sunny June afternoon, 59-year-old Stan Winnick of Robbinsville, New Jersey was having a perfect day. The married real estate investor and father was enjoying a rural cycling trip with one of his two adult sons as part of a visit to Lancaster County, Pennsylvania. As a dedicated family man and an avid fitness enthusiast, it couldn't get much better for Stan. Part way through their planned route, Stan began noticing that he wasn't feeling well and decided to cut the ride short and head back to their car.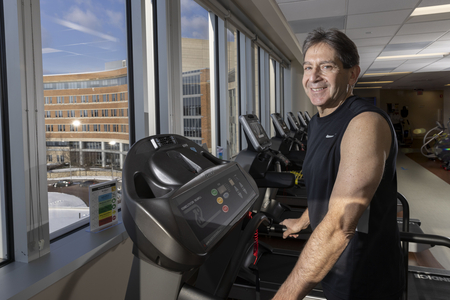 This turned out to be a lifesaving decision. He was having a serious heart attack and collapsed on the side of the open road with his son at his side, in a very desperate situation.
"No one wants to have a heart attack, but I was very lucky to have it where and when I did," said Stan. "A couple of people were quick to help take care of me."
One passerby was a fellow cyclist who was trained and experienced in CPR. Eventually, a nearby resident (and retired emergency medical technician) helped with CPR until Stan was transported by ambulance to a small hospital in Ephrata, Pennsylvania, where he spent 12 days in the intensive care unit.
Stan's fitness routine included cycling/mountain biking, running, boot camp workouts, boxing, and two gym memberships, so it was hard for him to understand what was happening. Despite having no known health issues, it was determined that Stan had 100% blockage in his left anterior descending (LAD) artery, most likely from plaque that had broken loose.
"When I got home, I couldn't do any of the things I enjoyed," Stan recalled. "I didn't know if I'd ever be able to do them again."
Stan's wife, Susan, connected him to Capital Health Medical Center - Hopewell, which is home to Capital Health's Cardiac Rehabilitation Program. Stan entered the program in late August, and he was pleasantly surprised by the people, services, and amenities that are available for cardiac rehab patients like him.
"The space is beautiful and cheery," said Stan. "It felt like a resort—everyone was kind and welcoming and answered any questions I had!"
One of Stan's biggest concerns after his heart attack was that he wouldn't be able to exercise at his previous level. Capital Health's Cardiac Rehabilitation team assured him that not only could he expect to resume his normal routine, he'd be doing it even better than before with their guidance.
"I was very weak at the beginning," said Stan. "But everyone there put in the time and effort that was needed to give me confidence and push myself to get stronger."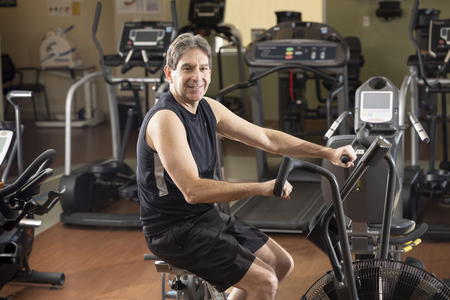 Capital Health's team of physicians, nurses, exercise physiologists and registered dietitians coordinate with referring physicians to help each person achieve their heart healthy goals through personalized exercise, nutritional counseling, risk factor management, and psychological support. Stan's team included Exercise Physiologist Jack Stolte, registered nurses Kathy Rowe and Kathy Ziegler, Dietitian Loni Pereszlenyi, Department Secretary Amber Chambers, and Cardiopulmonary Rehab Supervisor Laurie Beck, all of whom worked to ensure Stan achieved his goal of getting back to his old self. As a creature of habit, Stan was happy to schedule Monday, Wednesday, and Friday sessions, just like his usual gym routine.
After they complete their personalized cardiac rehab programs, patients are given verbal and printed recommendations for continuing exercises on their own. The Program also offers individual and group classes on a regular basis on topics such as heart health, risk factor reduction, nutrition, stress management, exercise, and medication guidelines.
Now, Stan isn't just back to his old self—he's a new man. And although Stan is thrilled by his results with Capital Health's Cardiac Rehabilitation Program, he admits to missing his time there. "From a cardio standpoint, I'm in better shape than I've ever been," he said. "My last day at rehab was a Monday and I was back at one of my regular gyms on Wednesday. I went from a dark place where I was kind of depressed to having a very optimistic view of the future."
Visit capitalhealth.org/cardiacrehab for more information about our Cardiac Rehabilitation Program at Capital Health Medical Center – Hopewell. To schedule an appointment, call 609-537-6420