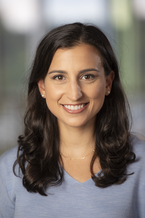 Dr. Irene Stenson graduated from Villanova University in Villanova, Pennsylvania in 2012 and earned her medical degree from Rowan University School of Osteopathic Medicine in Stratford, New Jersey in 2016. She completed her residency in obstetrics and gynecology at Albert Einstein Medical Center in Philadelphia, Pennsylvania and served as chief administrative resident from 2019-2020.
Dr. Stenson has served in multiple medical mission trips in both the United States and South America. In her free time, she enjoys cooking, fitness, traveling, and most of all, spending time with her husband and young baby boy.
Click here to schedule an online appointment with Dr. Stenson.
Click here for a list of accepted insurances at Capital Health OB/GYN - Langhorne.