On December 21, Capital Health assumed responsibility for health care services previously provided by St. Francis Medical Center in Trenton, New Jersey. That campus, which now operates an Emergency Department and some outpatient services, has been renamed Capital Health – East Trenton and no longer operates as an acute care hospital.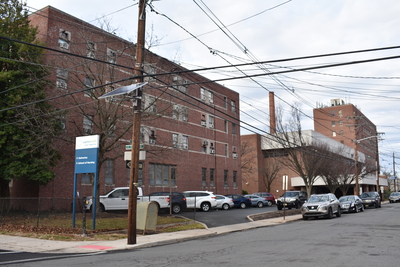 "Without this transition, Trenton would have lost desperately needed health care services, including emergency services, behavioral health, and cardiac surgery. This would have been devastating to the residents. I want to thank everyone who partnered with us to make sure key services did not leave Trenton," said Al Maghazehe, President and CEO of Capital Health. "We are committed to continuing to provide critical medical services in the city of Trenton and working closely with members of the community, local officials, and other key stakeholders."
Capital Health will continue operating an Emergency Department in East Trenton, and the Emergency Department at the former St. Francis Medical Center remains open 24/7 to the community. The Outpatient Internal Medicine Clinic and CARES child wellness program also continue at the Hamilton Avenue site as do the Schools of Nursing and Radiologic Technology. Long term, Capital Health will develop a new Emergency Department and outpatient site(s) at, or near, the current East Trenton site. Capital Health also plans to add an OB/GYN and prenatal care office in East Trenton to meet this important need. Capital Health Regional Medical Center, also in Trenton, now offers cardiac surgery after receiving approval from the New Jersey Department of Health. Capital Health is undertaking extensive capital projects at Capital Health Regional Medical Center. This expansion will help meet the needs of current patients as well as future patients.
Learn more about the services Capital Health offers at www.capitalhealth.org
Key Information for You to Know
Services
The Emergency Department remains open 24/7 in the same location. Patients needing hospital admission will be transferred appropriately for the care they need.
The Outpatient Primary Care Clinic, located next to the Emergency Department, remains open in the same location. Specialty Care Clinic Services are available at various locations based on specialty. 
The CARES child wellness program remains open in the same location.
The LIFE program is now called Capital Health LIFE and remains open in its Bordentown location. Assisted Living Program patients continue to receive care as they did prior to the transition.
Some primary care physicians, specialists, and surgeons who were previously with St. Francis Medical Associates have transitioned to Capital Health Medical Group practices. Visit capitalmedicalgroup.org to find your physician's new location with Capital Health and their phone number. If your physician did not move to Capital Health, you can visit us online at capitalhealth.org to find the right kind of physician for you, along with the practice's phone number.
Outpatient diagnostic testing services are available at other Capital Health locations, including our Brunswick Avenue campus. You can call 609-394-6695 to schedule an appointment.
Cancer Center services, including infusions, are available at Capital Health Medical Center – Hopewell. Visit www.capitalhealthcancer.org to learn more, or call 609-537-6363. The number to schedule infusion appointments at Capital Health is 609-537-7226.
Sleep services are available at Capital Health – Hamilton, located at 1401 Whitehorse-Mercerville Road. Call 609-584-5150 to schedule an appointment.
Patients receiving care as part of the Infectious Disease, HIV and Lyme's disease programs can be seen at Capital Health – Infectious Disease Specialists, located at 40 Fuld Street, Suite 305 in Trenton. Call 609-394-6338 to make an appointment.
The Behavioral Health Inpatient Program is at Capital Health Regional Medical Center.
Wound Care patients can call Capital Health's Center for Wound Management and Hyperbaric Medicine at 609-537-7457.
Transportation

Shuttles from the Hamilton Avenue campus to Capital Health Regional Medical Center (RMC) on Brunswick Avenue leave every hour, on the hour, beginning at 6 a.m. with the last shuttle leaving at 8 p.m. for RMC. All shuttles depart from the turnaround in front of the old Main Lobby on Chambers Street at the new Capital Health – East Trenton location. Return shuttles run every hour on the half hour from 6:30 a.m., with the last departure for Capital Health – East Trenton at 8:30 p.m. This can be used by patients or visitors.
Medical Records
If you need a copy of your medical records for services you received at St. Francis Medical Center before December 21, 2022, call 609-394-4460 or visit Capital Health's website for other options.
Main Numbers

Capital Health – East Trenton: 609-599-5000 
Capital Health Regional Medical Center: 609-394-6000
Capital Health Medical Center – Hopewell: 609-303-4000