Director, Capital Health Heart & Vascular Institute
Click here to view Dr. Eisenberg's CV/resume.
Click here to view a list of conditions and surgical treatments provided by Dr. Eisenberg.
Click here to view a list of suggested links provided by Dr. Eisenberg.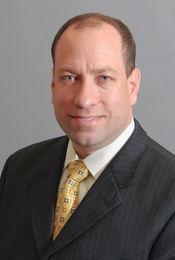 Dr. Joshua Eisenberg is a fellowship trained open and endovascular surgeon who specializes in full spectrum treatment of the vascular system, including abdominal and thoracic aortic aneurysms, peripheral artery disease (PAD), peripheral vein disease (PVD), carotid blockages, deep vein thrombosis (DVT), and other related conditions. 
Prior to joining Capital Health, Dr. Eisenberg was chief of the Division of Vascular and Endovascular Surgery at Methodist Hospital (one of the Thomas Jefferson University Hospitals) and an assistant professor of Surgery in the Department of Surgery's Division of Vascular and Endovascular Surgery at Jefferson Medical College in Philadelphia, PA.
Dr. Eisenberg received his medical degree from Jefferson Medical College and completed his internship and residency in surgery at Thomas Jefferson University Hospital. He completed his fellowship training in vascular surgery at Pennsylvania Hospital (part of the University of Pennsylvania Health System) in Philadelphia. He is board certified in general surgery and vascular surgery by the American Board of Surgery and a fellow of the American College of Surgeons. Additional professional members include the Society for Vascular Surgery, Society for Clinical Vascular Surgery, Philadelphia College of Surgeons, Association for Academic Surgery, Delaware Valley Vascular Society, Peripheral Vascular Society, and Eastern Vascular Society.
Dr. Eisenberg has published extensively in prominent scientific and medical journals, including Journal of Vascular Surgery, Annals of Vascular Surgery, Vascular and Endovascular Surgery, and Vascular. In addition, he has been invited to present his research findings at national and international surgical conferences, give grand rounds at several institutions, and has been an invited lecturer.