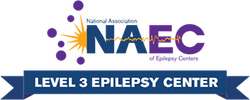 Working with a patient's referring physician, we use advanced monitoring equipment (EEG) and inpatient monitoring to provide accurate diagnoses. 
Once the epilepsy is appropriately diagnosed and categorized, we work with patients to develop a treatment plan to better manage the disease. This can be done through medication, or when medication fails, patients can be referred to neurosurgeons who can work to bring control to seizures.
Appointments can be made by calling 609-537-7300.