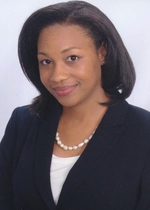 Dr. Corbin graduated from Ross University School of Medicine. She completed her Family Medicine Residency and Reproductive Health Fellowship at Rutgers Robert Wood Johnson in New Brunswick, NJ. While she practices comprehensive family medicine, her interests include family planning, involving LARC contraceptives and miscarriage/abortion care, and comprehensive gynecological procedures, including cervical cancer prevention, colposcopies and endometrial biopsies. She recently joined Capital Health's Family Medicine Residency Program as part of the core faculty. Outside of medicine, she enjoys traveling and trying new cuisines. A sweet treat will always get her to smile.
Click here to schedule an appointment online with Dr. Corbin. 
Click here for a list of accepted insurances at Capital Health Primary Care - Brunswick Avenue.