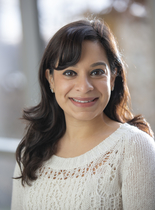 Dr. Balwani received her medical degree from Albany College in Albany, NY and completed her residency in obstetrics and gynecology at Lankenau Hospital in Wynewood, PA. As an undergraduate student at Binghamton University, State University of New York, she worked as a doula at Wilson Regional Medical Center, providing guidance and support to women during labor.
Dr. Balwani has a strong background in volunteering and community service programs that provide support for pediatric patients, immigrants and refugees, and children with special mental health needs. She is fluent in Hindi and enjoys fitness, traveling, and reading in her free time.
Click here for a list of accepted insurances at Capital Health OB/GYN - Hamilton.