Dr. Pasquale Luciano and Dr. Fredric Seinfeld, board certified and fellowship trained physicians specializing in cardiothoracic and cardiovascular surgery, have joined Capital Health Medical Group as Capital Health Cardiac Surgery Specialists. Dr. Seinfeld and Dr. Luciano have been working together as a leading cardiac surgical team in Central New Jersey for almost a decade and have been colleagues for more than 30 years. 
As part of Capital Health Heart and Vascular Institute, Drs. Luciano and Seinfeld treat patients with heart conditions that require surgery, ranging from those who have recently suffered a heart attack (or are at high risk for one) to those who present with coronary artery disease, heart valve disease, or a range of general thoracic conditions. Dr. Luciano performs most surgeries, including (but not limited to) open heart surgery, coronary bypass surgery, and drainage of fluid from around the heart and lungs. Dr. Seinfeld, a cardiac critical care intensivist, provides robust preparation for patients before their procedures and manages their care after surgery. The surgical team leads multidisciplinary rounds that address the patient's physical and mental health with a group that includes a social worker, physician assistant, and staff from dietary, respiratory therapy, and pulmonology.
"Patients come to us from primary care providers, general cardiologists, and interventional cardiologists when they are diagnosed with serious cardiac conditions," said Dr. Seinfeld. "Guided by the belief that accessibility is the cornerstone of patient satisfaction, we put patients and their loved ones at the center of our team. We maintain close contact with them to ensure we are always accessible and ready to provide personalized care." 
"Our collaborative approach to care aligns well with Capital Health's philosophy of bringing the most comprehensive care for patients who need it here in Central New Jersey and parts of Bucks County," said Dr. Luciano. "We're excited to provide direct consultation and guidance to patients and referring physicians, all with the goal of avoiding recovery in a rehabilitation facility whenever possible and discharging patients directly to their homes."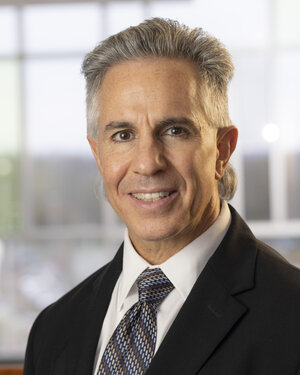 Dr. Luciano is a board certified thoracic and cardiovascular surgeon with more than 25 years of experience in central and southern New Jersey. Dr. Luciano completed a cardiothoracic fellowship at Hahnemann University Hospital in Philadelphia and a trauma and critical care fellowship at Cooper University Hospital in Camden, New Jersey. Before joining Capital Health, he worked for more than six years as the chairman of Cardiothoracic Surgery at St. Francis Medical Center in Trenton, New Jersey.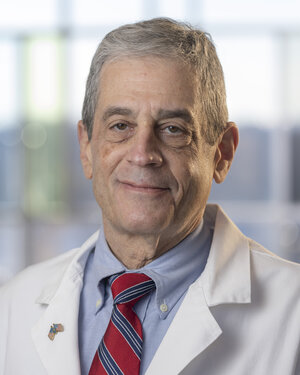 Dr. Seinfeld is board certified in cardiothoracic surgery and has more than 40 years of experience in the surgical field. He completed his residency and fellowship training in cardiothoracic surgery at Yale-New Haven Hospital in New Haven, Connecticut. Before joining Capital Health Cardiac Surgery Specialists, Dr. Seinfeld was medical director of the Vascular Laboratory and chairman of the Department of Cardiothoracic Surgery at St. Francis Medical Center in Trenton, New Jersey.
To make an appointment with Dr. Seinfeld or Dr. Luciano, call Capital Health Cardiac Surgery Specialists at 609-537-7277 or visit capitalhealth.org/cardiacsurgery for more information.