Capital Health recently welcomed Dr. Pratit Patel, Dr. Mohammed Kananeh, Dr. David Kiviat and Dr. Miten Patel to its Capital Institute for Neurosciences. The new providers include fellowship trained, and board certified specialists who join the Institute in providing the most advanced neuroscience care and treatments to patients in central New Jersey and Lower Bucks County in Pennsylvania.
"When patients require expert care for complex neurological conditions such as stroke, aneurysms, and brain and spine trauma, they look to our Capital Institute for Neurosciences," said Dr. Dustin Rochestie, director of Neurology and Neurocritical Care. "Drs. Patel, Kiviat, Kananeh, and Patel add additional depth and experience to our team, so patients can be confident they're receiving the most advanced neuroscience care in the region."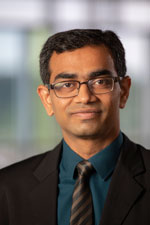 Dr. Pratit Patel joined the team to treat patients requiring endovascular intervention and diagnostics for cerebrovascular conditions like brain aneurysm, stroke, carotid and intracranial stenosis, arteriovenous malformation (AVM), arteriovenous fistula, and subdural hematoma. He is board certified in vascular neurology, neurology and neurosonology (ultrasonic imaging of the brain and other neural structures). Dr. Patel uses minimally invasive neuroendovascular techniques to treat patients accessing the brain's vascular system using a catheter through the groin area or wrist. After completing his neurology residency at the University of Minnesota in Minneapolis, Minnesota, Dr. Patel was fellowship trained in vascular neurology at University of Pittsburgh Medical Center in Pittsburgh, Pennsylvania and later completed additional fellowship training in endovascular surgical neuro-radiology at Rutgers University in Newark, New Jersey.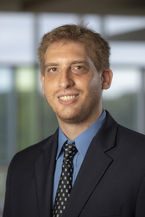 Dr. Kiviat received his medical degree from the University of Florida, where he also completed his neurology training. He has treated patients in both inpatient and outpatient settings and has managed care in the neuro ICU, stroke unit, and inpatient neurology service. Dr. Kiviat will be working with the Capital Health team as part of its neurohospitalist service, treating patients with a wide range of neurologic disorders and emergencies. Dr. Kiviat is also experienced in neuroradiology, routine and long-term electroencephalograms (EEG) studies, and lumbar punctures.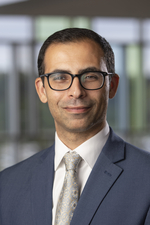 Capital Health's Regional Medical Center includes one of the largest dedicated Neuro ICUs in the state to care for the most complex neuroscience patients. Dr. Kananeh is one of the hospital's fellowship trained neuro critical care physicians who provide intensive care for patients with life threatening conditions such as stroke, traumatic brain or spine injury, brain aneurysms, and other serious neurological disorders. He was fellowship trained in neurocritical care at Thomas Jefferson University Hospital in Philadelphia, Pennsylvania. He completed his neurology residency at Henry Ford Hospital in Detroit, Michigan, where he also completed his internal medicine internship.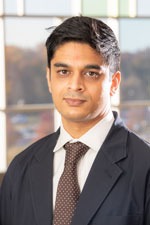 Capital Institute for Neurosciences also offers care in the outpatient setting. Neurologist Dr. Miten Patel, who recently joined the Institute's Pennington based practice, is board certified in neurology and fellowship trained in neuromuscular medicine. He received his medical degree at University College London in London, England.He went on to complete further graduate studies at University of Cambridge and conducted research at the Sanger Institute, which culminated in an MPhil degree. Dr. Patel completed his neurology residency at Montefiore Medical Center/Albert Einstein College of Medicine in New York, New York, where he also completed his fellowship training in neuromuscular medicine, with an emphasis on electromyography (EMG). EMG is used to detect neuromuscular abnormalities by measuring electrical activity and muscle response to a nerve's stimulation of the muscle.
Capital Institute for Neurosciences provides the most advanced neuroscience care and treatments for conditions such as stroke, aneurysms, vascular malformations, carotid artery disease, cerebrovascular disorders, brain tumors, brain and spine trauma, and complex spine care. Surgical services include neuroendovascular surgery, neurovascular surgery, microsurgery, brain tumor and skull base surgery, as well as advanced spine surgery. Capital Health's Stroke and Cerebrovascular Center also operates a Mobile Stroke Unit, the first unit of its kind to go live in New Jersey and the Delaware Valley.
To learn more, visit capitalneuro.org.