Dawn Mullen, RTT
Manager Radiation Oncology and Chief Radiation Therapist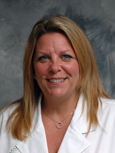 Dawn Mullen is our chief radiation therapist and manager of the Radiation Oncology Department. Originally from Trenton, NJ (Chambersburg), Dawn is a licensed radiation therapist and has been with Capital Health for more than 10 years. She attended Helene Fuld Medical Center School of Radiography then obtained a Radiation Therapy Technologist degree at St. Peter's Medical Center. Dawn received CyberKnife training in Sunnyvale, CA at the Accuray Corporation as well as on-site at the Sinai CyberKnife Center in Baltimore, MD. She regularly attends the annual CyberKnife Society meeting to update herself with the newest technology and trends; she also collaborates with several CyberKnife Centers throughout the country to keep abreast of the various aspects of CyberKnife treatments.
Julia Cullifer
Julia Cullifer is a staff radiation therapist and has an associate's degree in radiography from Burlington County College. She graduated with honors and was nominated into the Lambda Nu, a radiography honor society, and Phi Theta Kappa, an academic honor society. Julia entered the Radiation Therapy Program at Cooper University Hospital in Camden, New Jersey. She has been with Capital Health for seven years and has received extensive CyberKnife training in Sunny Vale, California at the Accuray Corporate headquarters.
Sophia Gergatsoulis, RTT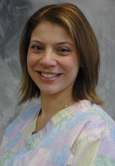 Sophia Gergatsoulis has been a part of the Capital Health Radiation Oncology Department for the past 12 years. She is a graduate of Gwynedd-Mercy College, PA where she completed an Associate of Science degree in radiation therapy. She then did her training at Pennsylvania Hospital, PA and was first employed at Crozer-Chester Medical Center before coming to Capital Health. As a therapist, she gets to meet with patients and their families and helps to guide and support them through their course of treatment.
Melissa Nader, RTT
Melissa Nader is a radiation therapist who has been working in this field since 1993 and joined Capital Health in 1998. She obtained an associate's degree in medical imaging from Holy Family University and a received a Certificate in Radiation Therapy from Gwynedd Mercy College. Melissa received CyberKnife training in 2007 at Accuray in Sunnyvale, CA and also at Sinai CyberKnife Center in Baltimore, MD.
Richard Potts, RTT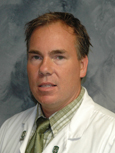 Richard Potts is a staff radiation therapist, and he lived and worked in Staten Island, NY as a radiology aide for six years before deciding to go into radiation oncology. He then attended the Methodist Hospital School of Radiation Therapy Technology in Brooklyn, NY where he graduated at the top of his class. He worked at Staten Island University Hospital for nine years before moving his family to New Jersey where he worked at Atlantic City Medical Center (now Atlanticare Regional Medical Center-Atlantic City Campus), where he learned many new methods in radiation therapy. In order to improve his knowledge in radiation therapy, he joined the staff at Capital Health to be part of the CyberKnife Center.