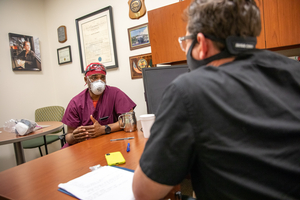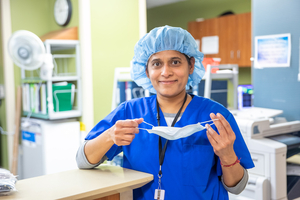 Thank You
On Doctor's Day, and every day, we are truly grateful for the care and compassion provided by Capital Health physicians to patients and their families. This care and compassion is a true testament to improving the health and well-being of those served in urban and suburban communities.
Click here to make your gift today!
Click here to download our 2022 Doctor's Day brochure.
As recognized by patients and their families, the 2022 Doctor's Day Honorees: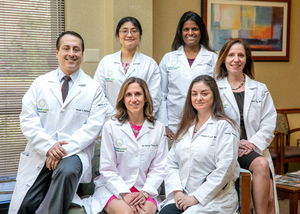 | | |
| --- | --- |
| Jane F. Abdalla, DO | Scott A. Kolander, MD |
| Scott L. Adler, MD | Lauren A. Kusznir, APN-C, ONC, CHPN |
| Ashish M. Agarwal, MD | Erica A. Linden, MD |
| Nazish Ahmad, MD | Christine Lotto, MD |
| Lisa R. Allen, MD | Angela F. Marchesani, RN, MSN, CRNP |
| Jorge E. Alvarez, MD | Christine R. Marriott, MD |
| Mark E. Arcaro, MD | Eric Mayer, MD |
| Michael S. Arcaro, MD | Rose McGeever, DO |
| John Bilezikian, MD | Stacy A. Miller-Smith, MD |
| Stephen Borrus, MD | Joshua A. Mleczko, DO |
| Laura K. Brandspiegel, MD, FAAP | Bipinpreet Nagra, MD |
| Capital Health Nurses | Dana R. Overton |
| Christine C. Castillo, DO | David Y. Pai, MDD |
| Timothy H. Chen, MD | Pirouz Parang, MD, FACC |
| Ajay Choudhri, MD | Cecilia Perez, DO |
| Emily Chung, MD | Mark J. Pressman, MD |
| Ernest J. Cimino, MD | Sergio Pulido, DO |
| Louis F. D'Amelio, MD, FACS | Kristen E. Radcliff, MD |
| Michael R. Dash, MD | Navid Redjal, MD, FAANS |
| Joseph R. DeAntonio, MD | 'Shannon L Renitsky, APN |
| Rolando L. deGoma, MD | Jason N. Rogart, MD, FASGE |
| Ravinder S. Dhillon, MD | Brad S. Rogers, MD |
| Satvinder K. Dhillon, MD | Megan M. Rusnak, RN |
| Nauman A. Diwan, MD | Rebecca L. Sahlman, MD |
| Joshua A. Eisenberg, MD, FACS | Neil Saxena, MD, RPVI, FACC |
| Steven P. Ellis, MD | Leigh G. Segal, MD |
| Sabeena Farhath, MD | Smriti Sharma, MD |
| Richard J. Friedland, MD | Benjamin M. Sussman, DO |
| Neel J. Gandhi, MD | Steven A. Sussman, MD |
| Noha M. Ghusson, MD | Alexander S. Thompson, RN |
| Sheri A. Gillis Funderburk, MD | Pamela Tola, DPM |
| Ronald S. Glick, MD | Gary A. Tuma, MD, FACS |
| Lee M. Glickman, MD, FACC | Nylah F. Wasti, MD |
| Rene S. Gomez, MD | Shirnett K. Williamson, MD |
| George F. Gushue, DO | Eric G. Wimmers, MD |
| Robert P. Hogan, DO | Arnold S. Witte, MD |
| Gary S. Karlin, MD | Keith R. Wolfson, MD |
| Michael E. Kelly, DO, FACOS | Michael H. Yamane, MD |
| Sehris Khawaja, DO | Jill F. Young, DO |
| Scott K. Kindsfather, MD | Khurram Zubair, MD |