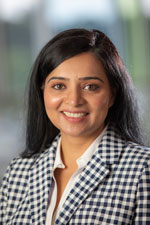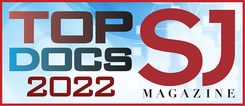 Dr. Dolly Patel treats pulmonary/breathing problems that include asthma, cough, emphysema, shortness of breath, suspicious lung imaging, basic sleep apnea, and pneumonia/infections of the lung. She is board certified in pulmonary medicine and fellowship trained in pulmonary and critical care medicine and trained to perform procedures that include (but are not limited to) flexible fiber optic bronchoscopy, endobronchial and transbronchial biopsy, thoracentesis, endobronchial ultrasound with fine needle aspiration, hemodialysis catheters, endotracheal intubation, chest tube placement, and critical care ultrasonography. Dr. Patel is also board certified in internal medicine.
Dr. Patel completed her fellowship training in pulmonary and critical care medicine at New York Institute of Technology College of Osteopathic Medicine/Nassau University Medical Center in East Meadow, NY. She received her medical degree at Rowan University School of Osteopathic Medicine in Stratford, NJ, where she also completed her internal medicine residency at Kennedy University Hospital.
Dr. Patel has given poster presentations on numerous case studies at regional and international medical conferences. Fluent in English, Hindi, and Gujarati (and conversant in Spanish), she is a member of the Society of Critical Care Medicine, the American College of Chest Physicians, and the American Thoracic Society.
Click here for a list of accepted insurances at Capital Health - Pulmonology Specialists.