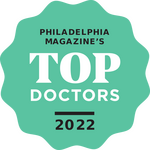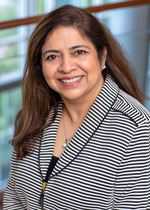 Dr. Sabeena Farhath is a board-certified pediatric gastroenterologist who provides care for children up to 18 years of age who are experiencing gastrointestinal disorders such as (but not limited to) gastroesophageal reflux, gastritis, celiac disease, peptic ulcer disease, abdominal pain, constipation, irritable bowel syndrome, and inflammatory bowel disease (Crohn's disease and ulcerative colitis). To diagnose and treat these conditions, Dr. Farhath is experienced in providing procedures that include upper endoscopy, colonoscopy, flexible sigmoidoscopy, capsule endoscopy and polypectomy.
After her internship/residency in pediatrics at Cooper Hospital-UMDNJ in Camden, NJ, Dr. Farhath completed her fellowship training in pediatric gastroenterology and nutrition at The Alfred I. duPont Hospital for Children in Wilmington, DE. She received her medical degree at Guntur Medical College in Guntur, India.
Before joining Capital Health, Dr. Farhath was in private practice serving patients in southern and central New Jersey, where she was also an attending pediatric gastroenterologist at area hospitals (including Capital Health). In an academic setting, Dr. Farhath was an assistant professor of Pediatrics at Robert Wood Johnson Medical School-UMDNJ in Camden, NJ.
Dr. Farhath has published original pediatric gastroenterology research in peer-reviewed medical journals, presented research at medical society conferences, and contributed to pediatric nutrition and pediatric gastroenterology textbooks.
Dr. Farhath has frequently been named a Top Doc by South Jersey Magazine and Inside Jersey. She is a member of the North American Society of Pediatric Gastroenterology and Nutrition.
Click here to schedule an online appointment with Dr. Farhath.
Click here for a list of accepted insurances at Capital Health - Pediatric Gastroenterology Specialists.