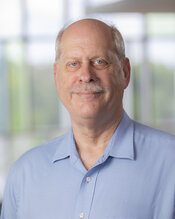 Dr. Scott Kindsfather is board certified in hematology and medical oncology. Dr. Kindsfather is the medical director of Medical Oncology at Capital Health. 
Dr. Kindsfather earned his medical degree from UMDNJ - Robert Wood Johnson Medical School. He completed his internal medicine residency at Cooper Health/University Medical Center in Camden, New Jersey. Dr. Kindsfather was fellowship trained in hematology and medical oncology at Fox Chase Cancer Center in Philadelphia, Pennsylvania, where he served as the Chief Fellow. 
With more than 20 years of clinical experience, Dr. Kindsfather is an active member of the Capital Health community, currently serving as a dedicated member of the Cancer Committee, Cancer Leadership Subcommittee and the Pharmacy Committee. Dr. Kindsfather is also a member of the American Society of Clinical Oncology.