Capital Health Regional Medical Center (RMC) recently earned recognition from the Lown Institute as one of the most socially responsible hospitals in America. In the Lown Hospital Index, a report by the Institute that evaluates more than 3,600 hospitals across the nation, RMC received an A grade and ranked 4th out of 61 hospitals in New Jersey based on several key metrics that measure social responsibility. Among those metrics, RMC ranked number one in New Jersey for patient safety and racial inclusivity, number three for health equity, and number five for overall inclusivity. The report also ranked RMC among the top 100 hospitals nationally for health equity, patient safety, and racial inclusivity.
"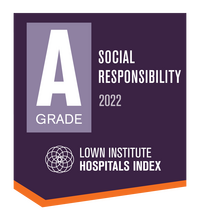 Capital Health Regional Medical Center has been a leader in providing high-quality, equitable care to the people of Trenton and surrounding areas for more than 130 years," said Dr. Eric Schwartz, vice president of Community Health and Transformation and executive director of Capital Health's Institute for Urban Care. "This ranking by the Lown Institute validates the hard work of our staff and reaffirms our commitment to community health in Mercer, Bucks, and Burlington counties."
"America needs socially responsible hospitals," said Dr. Vikas Saini, president of the Lown Institute. "That's why it's so important to lift up these high-performing hospitals as examples for others to follow."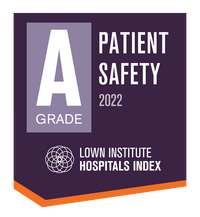 The Lown Institute, founded in 1973 by Nobel Peace Prize winner Dr. Bernard Lown (developer of the defibrillator and cardioverter) is an independent, nonpartisan organization that conducts research to help bridge the gap between existing public policy solutions and improved access to care for all Americans. The Lown Hospital Index is the first ranking to assess the social responsibility of U.S. hospitals by applying unique measures such as racial inclusivity, avoidance of overuse (how well hospitals avoid unnecessary tests and procedures), and pay equity (how well hospital staff are paid compared to executives), among others. Data sources include Medicare claims, CMS patient safety data and hospital cost reports, among others.
Capital Health Regional Medical Center has a long history of serving central New Jersey and Lower Bucks County, Pennsylvania. The hospital includes a state designated comprehensive stroke center (part of Capital Institute for Neurosciences), the Level II Bristol Myers Squibb Trauma Center (one of only 10 designated trauma centers in New Jersey), and Mercer County's designated Emergency Mental Health Services Center. RMC also provides inpatient and outpatient radiology services, dialysis, and numerous other medical services. To learn more, visit capitalhealth.org.