Capital Health Medical Center — Hopewell has been awarded a three-year term of reaccreditation in radiation oncology services by the American College of Radiology (ACR). Radiation oncology is the careful use of high-energy radiation to treat cancer or relieve a patient's cancer pain.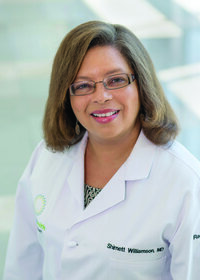 "We are extremely pleased to be awarded this accreditation. It is a testament to the commitment and efforts of our entire staff of radiation oncology specialists — oncologists, physicists, dosimetrists, therapists, nurses, navigators, and office support staff — all focused on providing every patient safe, evidenced-based care," said Dr. Shirnett Williamson, medical director of Radiation Oncology.
The ACR accreditation team recognized the Radiation Oncology Department's outstanding organization of the treatments, medical records, policies, procedures and quality improvement processes — specifically Capital Health's detailed, modality-specific treatment directives and robust peer quality review process. In addition, ACR acknowledged the department's outstanding teamwork, camaraderie, and patient-focus.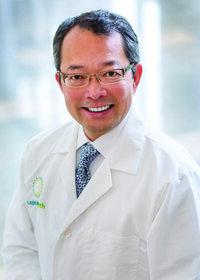 "Patients want to know their medical team is knowledgeable about their health care issues and they want to be sure they are receiving the most advanced treatments and technologies available," said Dr. Timothy Chen, medical director of Stereotactic Radiosurgery at Capital Health. "This accreditation lets patients know we passed a rigorous review process meeting nationally-accepted standards of care."
Capital Health offers many options for radiotherapy, brachytherapy and stereotactic radiosurgery that provide patients greater convenience and efficiency while minimizing side effects. Physicians and multidisciplinary teams are able to manage complex cancers with unparalleled ease and precision anywhere in the body for all cancer types, including the abdomen, breast, central nervous system, head and neck, liver, lung, pelvis, and prostate.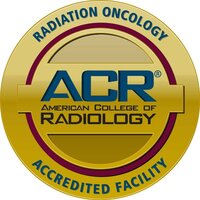 Patients have access to a full complement of leading-edge treatment modalities, such as traditional 3-D radiation, intensity modulated radiotherapy (IMRT), volumetric modulated arc therapy (VMAT), image-guided radiation therapy (IGRT), CyberKnife® radiosurgery and high dose rate brachytherapy radiation (HDR).  Stereotactic radiosurgery and high dose rate brachytherapy radiation (HDR) are delivered through advanced technologies that include Varian TrueBeamTM Linear Accelerator, CyberKnife® and Varian GammaMed technology (HDR brachytherapy), with surface-guided radiation therapy (SGRT) coming soon.
To learn more about the Capital Health Cancer Center and the radiation oncology services that are available at Capital Health Medical Center - Hopewell, please visit capitalhealth.org/cancer or call 609.537.4244.