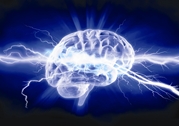 At the Headache Center, the Institute offers a multidisciplinary approach to patients suffering from various types of headaches. Using a variety of pain assessment and diagnostic tools when needed, our neurologists, who specialize in headache medicine, will work with you to identify the source of your head pain. Our team also includes a clinical psychologist and a physician specializing in physical medicine and rehabilitation. Together our team can determine the individual treatment that will best provide you with relief.
At the center patients have access to a variety of treatment approaches, including nerve and facet blocks, Botox™ injections, acupuncture, biofeedback, occipital nerve implants, and cervical manipulations, as well as behavioral and relaxation therapy. 
Appointments can be scheduled by calling 609-537-7300.