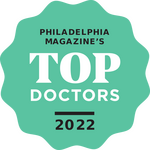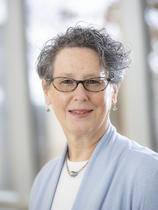 Dr. Amy Harvey O'Keeffe is board certified in obstetrics and gynecology and has been providing health care for women of all ages in the Mercer/Bucks County region for almost 30 years. Specializing in menopausal medicine and women's sexual health issues, Dr. Harvey O'Keeffe has been recognized by Philadelphia Magazine as a Top Doc in the Greater Philadelphia area. She received her medical degree from Temple University School of Medicine in Philadelphia, PA, where she also completed her OB/GYN residency. Dr. Harvey O'Keeffe is a clinical assistant professor of Obstetrics and Gynecology at Rowan University School of Osteopathic Medicine in Stratford, NJ.
Dr. Harvey O'Keeffe speaks both locally and internationally, educating health care professionals and community members on women's health topics. She served as a medical co-director for a medical mission to the Dominican Republic for ten years. Since 2010, Dr. Harvey O'Keeffe has served as a member of the Advisory Board of the Teal Tea Foundation, a local organization that raises awareness and supports research for ovarian and other gynecological cancers. In 2010, Dr. Harvey O'Keeffe established The GyniGirls, a monthly cancer support group for women diagnosed with gynecological cancers.
Dr. Harvey O'Keeffe is a Master Level Reiki practitioner and is known for her unique practice style that blends wellness coaching, integrative medicine, and comprehensive women's health care. Her personalized approach to care encourages daily meditation and changes centered on achieving a healthy lifestyle. Dr. Harvey O'Keeffe shares her home in Bucks County with her terrific husband, three adorable cats, and one loving rescued dog, Rudy.
FOR ONLINE SCHEDULING - Check back soon for updates to our online scheduling function.
Click here for a list of accepted insurances at Capital Health OB/GYN - Browns Mills.