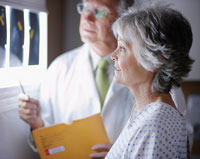 Capital Health Medical Group is made up of more than 500 physicians and other clinicians who offer primary, specialty and surgical care. Working with other physicians within the medical group, as well as other physicians throughout the region and beyond, our experts are dedicated to providing high quality health care carefully coordinated between providers.
With providers in three counties in New Jersey and Pennsylvania, Capital Health Medical Group is an extensive network of care in your neighborhood. Our community-based primary care physicians, with convenient locations throughout the region, offer evening and weekend appointments when you're sick because we know your health care isn't always on a schedule. 

If you or a loved one need specialized care, our board certified and fellowship trained specialists and surgeons offer comprehensive, well-coordinated care, from diagnosis to medical and surgical care at Capital Health's state-of-the-art medical center in Hopewell Township.
Explore our website and learn more about our primary care network, specialists and surgeons, and hospital-based providers.