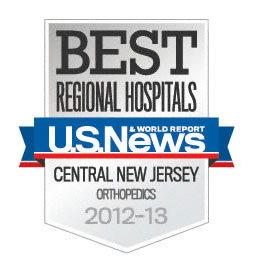 At Capital Health, we believe that a functional quality of life is important. To help our community achieve and maintain this goal, we have 50 of the area's finest orthopedic surgeons on staff. This is the reason that Capital Health Medical Center – Hopewell was recently recognized in U.S. News and World Report as a leader in orthopedic care. The orthopedic surgeons on our medical staff are highly trained on the latest surgical procedures and have performed thousands of orthopedic procedures that help patients get back on their feet.
At the new Capital Health Medical Center - Hopewell, comprehensive services are available with convenient hours and comfortable amenities all in a state-of-the-art environment designed to promote healing. Our orthopedic surgeons also have practices located throughout the greater Mercer and Bucks county region.
Capital Health Medical Center – Hopewell provides a full range of services, from educational programs and pre-surgery preparation classes to pre-admission testing and follow-up after you are discharged from the hospital.