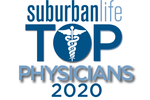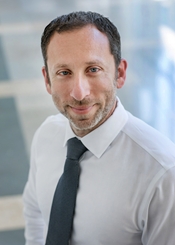 Director, Interventional Gastroenterology and Therapeutic Endoscopy
Dr. Rogart's CV 
As an interventional gastroenterologist and therapeutic endoscopist, Dr. Rogart performs the latest and most advanced procedures for the testing and non-surgical treatment of digestive disorders and cancers. Dr. Rogart has advanced expertise in endoscopic ultrasound (EUS), endoscopic retrograde cholangiopancreatography (ERCP), endoscopic mucosal resection (EMR), radiofrequency ablation (BARRX), Stretta® anti-reflux endoscopic therapy, complex polypectomy, pseudocyst drainage, enteral stent placment, stricture dilation, and advanced endoscopic imaging. He is board certified in gastroenterology.
Dr. Rogart received his medical degree from Brown Medical School and completed his internship and residency at Yale University in the Department of Internal Medicine at Yale-New Haven Hospital, where he was also Chief Resident. He completed his fellowship training in digestive diseases at Yale University/Yale-New Haven Hospital and subsequently was an Advanced Endoscopy fellow in the Division of Gastroenterology & Hepatology at Thomas Jefferson University Hospital in Philadelphia, PA. Dr. Rogart's professional memberships include the American Medical Association, the American Gastroenterology Association, the American College of Gastroenterology and the American Society for Gastrointestinal Endoscopy.
Dr. Rogart holds academic appointments at Yale University and at Rutgers—Robert Wood Johnson Medical School. Dr. Rogart has published numerous original research articles and chapters in various national and international journals and resource textbooks. He has also been an invited speaker and faculty member at several local and national conferences, including Digestive Diseases Week, the American Society for Gastrointestinal Endoscopy, the Society of Gastrointestinal Nurses and Associates, as well as the 1st Annual Jefferson GI Live: Looking Through the Eyes of Experts conference. He is currently on the editorial board of the Journal of Clinical Gastroenterology and is a reviewer for several national and international clinical publications such as Endoscopy and Digestive Diseases and Sciences.
In 2014, Dr. Rogart was awarded the honorable distinction of "Fellow" in the American Society of Gastrointestinal Endoscopy (FASGE) for his lifelong contributions to the field of GI endoscopy and his dedication to patient care, research, teaching, and service.
Click here for a list of accepted insurances at the Capital Health Center for Digestive Health.