The incredible physical toll of the COVID-19 pandemic on both patients and health care workers is unmistakable, but the crisis is also having a significant impact on the population as a whole that is sometimes less obvious. With more people experiencing feelings of helplessness, loss, and loneliness during the current health crisis, Capital Health – Behavioral Health Specialists now offers video visit appointments to help current and new patients process and navigate these challenging times.
Video visit appointments allow patients to meet with providers from Capital Health – Behavioral Health Specialists from the safety and convenience of their homes through a secure video connection on their computers or mobile devices. Although they are connected remotely, patients receive the same quality care they would in the office from the same highly trained team of professionals. Out of an abundance of caution for patients and providers, Capital Health – Behavioral Health Specialists has temporarily switched to video visits only, with limited group support options available as well.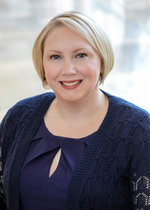 "With social distancing and other measures in effect throughout New Jersey and Pennsylvania for the foreseeable future, more people are experiencing heightened stress and a growing sense of isolation as a result of the pandemic," said Dr. Christi Weston, medical director of Capital Health – Behavioral Health Specialists. "We want to be here for patients in any way we can, and video visits allow all of the providers from our office to remotely provide care for distressed patients while respecting the safety guidelines that are currently in place."
Capital Health's video visit initiative was originally launched through its Primary Care Network, where current patients can schedule appointments by calling their office (new patients should call 1-844-343-2464). During the current health crisis, however, the program has expanded to include Capital Health – Behavioral Health Specialists to help address the mental health needs of residents in central New Jersey and Lower Bucks County, PA. Video visits are now covered by most major insurances, including Medicare, and in many cases co-pays will not be charged. Referrals from primary care providers are not required.
To schedule a video visit appointment with one of the providers at Capital Health – Behavioral Health Specialists, call 609-689-5725 or visit capitalhealth.org/behavioralhealth for more information.