Recent data from Massachusetts General Hospital shows that cancer gene panel testing, which looks at multiple genes (sometimes upwards of 20) at the same time, can lead to important cancer management and treatment changes.
"Recent studies continue to tell us about the genetic risk factors for developing common cancers, like breast or GI cancer. Using cancer gene panel testing at Capital Health, we can counsel patients and families regarding newly identified genetic mutations," said Dr. Erica Linden, a fellowship trained hematologist and oncologist who is part of Capital Health Center for Oncology at Capital Health Medical Center – Hopewell.
The Cancer Genetics Risk Assessment Program at Capital Health helps individuals and families understand cancer genetics. The program provides a team of highly trained medical experts, including certified genetic counselors that review family history and assess the likelihood of detecting an inherited predisposition, which may lead to cancer.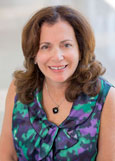 "Patients want to know they can receive quality care in a compassionate setting. Our genetic counseling program is one example of how we offer quality, advanced cancer testing and treatments complemented by patient-centered navigators, counselors and support groups," said Rona Remstein, director of Oncology Services and a member of the genetic counseling team.
Capital Health recently earned the Outstanding Achievement Award from the American College of Surgeons' Commission on Cancer, in addition to its recent Accreditation with Gold Commendation. The award recognizes cancer programs that achieve excellence in providing highest quality care to patients.
To learn more about the Cancer Genetics Risk Assessment Program, visit capitalhealth.org/oncology or call 609-537-7043.