Each year, Philadelphia magazine releases a list of the best doctors in the Philadelphia region from virtually all areas of specialization. Nominated by their peers as leaders in their respective fields, Dr. Emil Matarese, Dr. Amy Harvey O'Keeffe, and Dr. Mark Kuhn, three physicians from Capital Health Medical Group, were recently named Top Doctors™ on Philadelphia magazine's annual list. Dr. Matarese is director of the Concussion Program at Capital Health's Capital Institute for Neurosciences, while Drs. Harvey O'Keeffe and Kuhn provide women's health services as part of Capital Health OB/GYN's Browns Mills, New Jersey office.

"Recent events have led us all to a greater appreciation of doctors and other health care providers who serve our communities," said Al Maghazehe, president and CEO of Capital Health. "We're extremely proud to have Dr. Matarese (in neurology) and Drs. Harvey O'Keeffe and Kuhn (in OB/GYN) listed among the best in the region in their areas of specialization, a clear validation of their commitment to providing safe, compassionate care of the highest quality care to their patients. This same dedication is what drives all of our providers to advance patient care at Capital Health every day."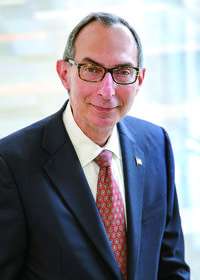 As director of the Concussion Program at Capital Institute for Neurosciences, Dr. Emil Matarese educates physicians, school nurses, athletic trainers and members of the community on the importance of screening, preventing, managing and treating concussions. He is a highly respected neurologist who promotes local research and has collaborated with internationally recognized researchers in traumatic brain injury research to raise awareness of emerging data for possible long-term consequences from concussion. In his practice in Langhorne, PA, Dr. Matarese has coordinated neurological care of concussions for student athletes in high schools in Bucks, Mercer and Hunterdon counties and is working to bring comprehensive concussion programs to schools throughout the region.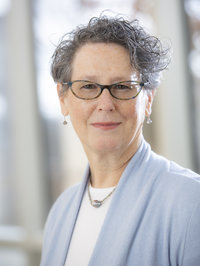 Dr. Amy Harvey O'Keeffe of Capital Health OB/GYN - Browns Mills has been providing health care for women of all ages in the Mercer/Bucks County region for almost 30 years and currently focuses on menopausal medicine and women's sexual health issues for patients in Browns Mills, New Jersey (in Pemberton Township) and nearby areas in eastern Burlington County. Dr. Harvey O'Keeffe served as a medical co-director for a medical mission to the Dominican Republic for ten years. Since 2010, Dr. Harvey O'Keeffe has served as a member of the Advisory Board of the Teal Tea Foundation, a local organization that raises awareness and supports research for ovarian and other gynecological cancers. That same year, Dr. Harvey O'Keeffe established The GyniGirls, a monthly cancer support group for women diagnosed with gynecological cancers.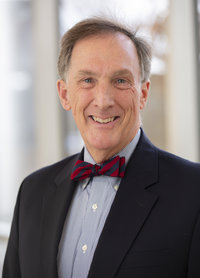 Dr. Mark Kuhn also sees patients at Capital Health OB/GYN's office in Browns Mills, New Jersey. He is a board certified obstetrician and gynecologist who has provided women's health services to patients in Bucks and Mercer Counties for more than 35 years. Dr. Kuhn has special expertise and training in minimally invasive surgery, urogynecology, and pelvic reconstructive procedures. He has participated in multiple humanitarian medical missions to the Dominican Republic and travels worldwide to educate health care professionals about the latest updates in women's health. Dr. Kuhn is also a clinical assistant professor in the Department of Obstetrics and Gynecology at Rowan University School of Osteopathic Medicine and has reached the remarkable point in his career in which babies he delivered years ago are returning to him to have children of their own.
Capital Health is the Central New Jersey/Lower Bucks County region's leader in providing progressive, quality patient care with significant investments in physicians, nurses and staff, as well as advanced technology. Comprised of two hospitals (Capital Health Regional Medical Center in Trenton and Capital Health Medical Center – Hopewell), a Hamilton outpatient facility, and various primary and specialty care practices across the region, Capital Health is a dynamic healthcare resource accredited by DNV GL - Healthcare. To learn more, visit capitalhealth.org.