Trenton, NJ – Capital Health's Palliative Care team recently received disease-specific advanced certification for Palliative Care from The Joint Commission, an independent, nonprofit organization and the nation's oldest and largest standards-setting and accrediting body in health care. This is the first time Capital Health has received certification from The Joint Commission for palliative care, making it the first health care organization in Mercer, Bucks and Burlington counties to earn this distinction.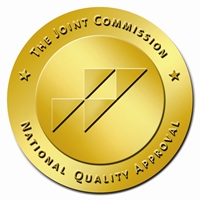 Capital Health's multidisciplinary Palliative Care Program focuses on preventing or relieving suffering and optimizing the quality of life for people with serious, life-limiting illnesses and helps patients and their loved ones understand their conditions and treatments. After a stringent review, Joint Commission surveyors determined that Capital Health's Palliative Care team met all requirements for this important certification. Certification is awarded for a two-year period.
"This certification helps reassure our patients and their loved ones that our clinical excellence is matched only by the compassion with which we provide our advanced medical care and strengthens their confidence in the quality and safety of our services. I would like to congratulate the core members of our palliative care team, as well as the various departments that support palliative care each and every day at our two hospitals," said Al Maghazehe, president and CEO of Capital Health
The Joint Commission's Advanced Certification Program for Palliative Care launched in 2011, marking a major advance for the field and helping to ensure that all palliative care teams deliver high quality care. Eligible organizations, such as Capital Health, must have a full-time service that provides palliative care as needed 24 hours per day to the entire inpatient population. To achieve certification, palliative care programs must demonstrate a commitment to advancing care over time by implementing evidence-based performance improvement processes.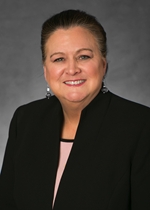 "When a patient is diagnosed with a life-threatening illness, the symptoms extend beyond physical pain," said Dr. Carolyn Gaukler, director of the Palliative and Supportive Care team and president of the Capital Health Medical Staff. "Following national standards of care and evidence-based guidelines, our Palliative Care Team provides support for the emotional, spiritual and social distress of patients and their loved ones by helping them understand their illness and treatments, working with them to develop a plan for dealing with their difficult health crisis and managing symptoms like pain, shortness of breath, and anxiety, among others."
To learn more about Capital Health's Palliative Care Program, visit capitalhealth.org/palliativecare.
About Capital Health
Capital Health is the Central New Jersey/Lower Bucks County region's leader in providing progressive, quality patient care with significant investments in physicians, nurses and staff, as well as advanced technology. Comprised of two hospitals (Capital Health Regional Medical Center in Trenton and Capital Health Medical Center – Hopewell), a Hamilton outpatient facility, and various primary and specialty care practices across the region, Capital Health is a dynamic healthcare resource accredited by The Joint Commission.
A four-time Magnet-designated health system for nursing excellence, Capital Health serves as a Level II regional trauma center, regional perinatal center (including a Level III NICU), and emergency mental health screening center. Capital Health also offers the region's first and most experienced Pediatric Emergency Department and most recently, New Jersey's first Autism-Friendly Pediatric Emergency Department. Capital Health also provides innovative programs such as Capital Institute for Neurosciences; nationally accredited Center for Comprehensive Breast Care; Center for Digestive Health; Marjorie G. Ernest Joint Replacement Center of Excellence; award-winning Center for Oncology; and the Heart & Vascular Institute, which includes the region's first accredited Chest Pain Center. For more information, visit capitalhealth.org.
About The Joint Commission
Founded in 1951, The Joint Commission is an independent, nonprofit organization and the nation's oldest and largest standards-setting and accrediting body in health care. The Joint Commission accredits and certifies nearly 21,000 health care organizations and programs in the United States. Joint Commission accreditation and certification is recognized nationwide as a symbol of quality that reflects an organization's commitment to meeting certain performance standards. Learn more at jointcommission.org.